---

Century 16
Aurora, Colorado

---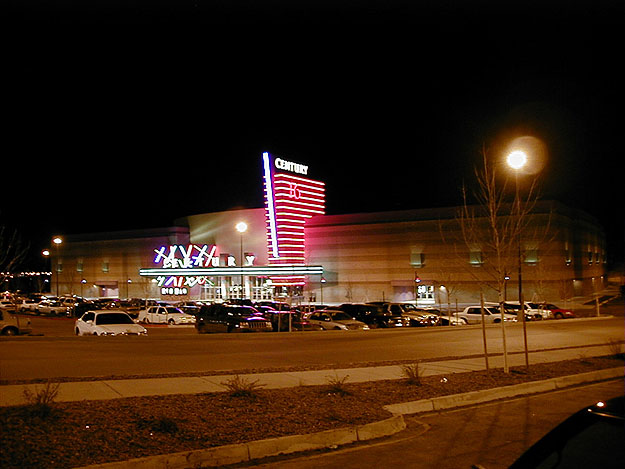 Welcome to the Century 16.

---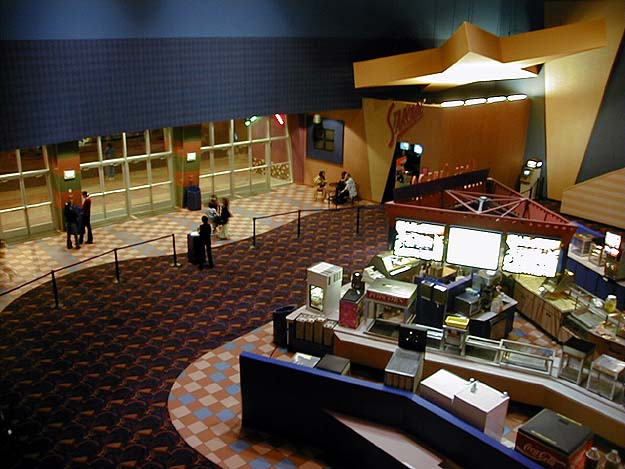 View of the lobby from above. Note the "self serve" concession stand. Yes that's right...self serve!

---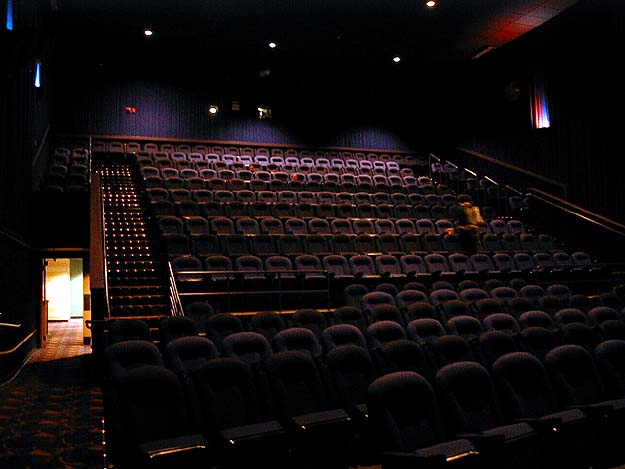 Shot of the large auditorium.

---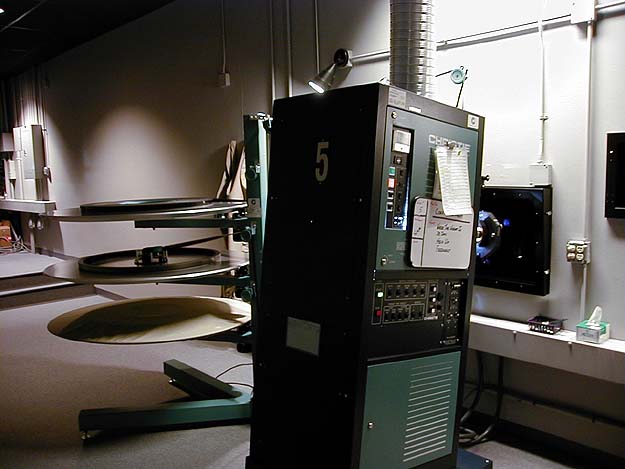 Yet another Christie package booth.

---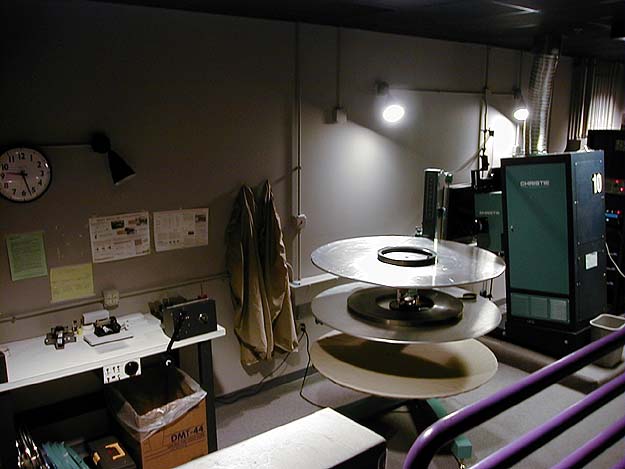 Overhead shot of #10 and work area.

---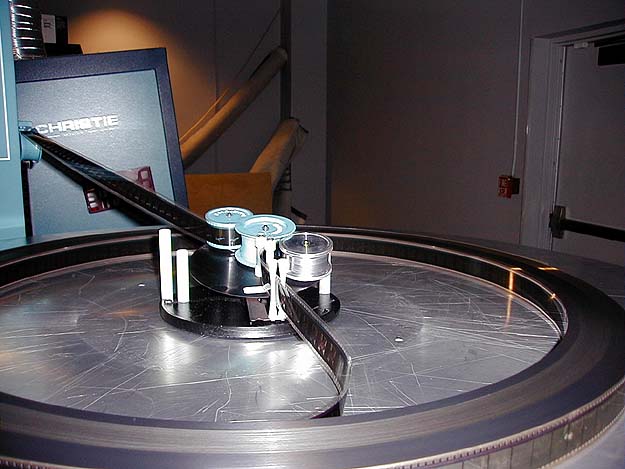 Looks like this theater sees a lot of print moving judging from the scraps in the platter surface.

---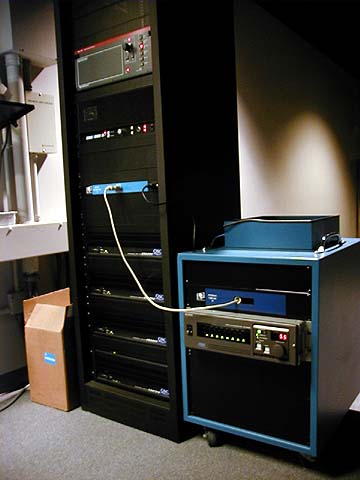 All auditoriums are THX with real Dolby processors. Roll around carts for SRD, DTS and SDDS in conjunction with Kelmar Dockers maintain all prints in some form of digital at all times.
Note the SDDS eq controls are left flat and actual equalization is performed inside the Dolby!

---

Special thanks to Joe Redifer for the pics.