---

Cinemark Colorado Springs Tinseltown

---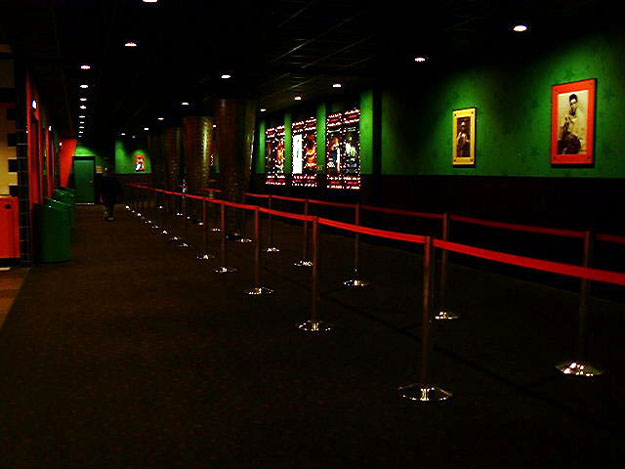 This is a typical old-style Cinemark multiplex.

---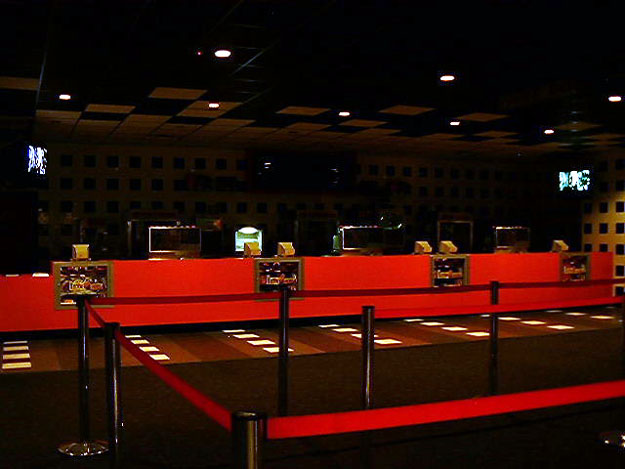 This one features 20 screens and 3 concession stands.

---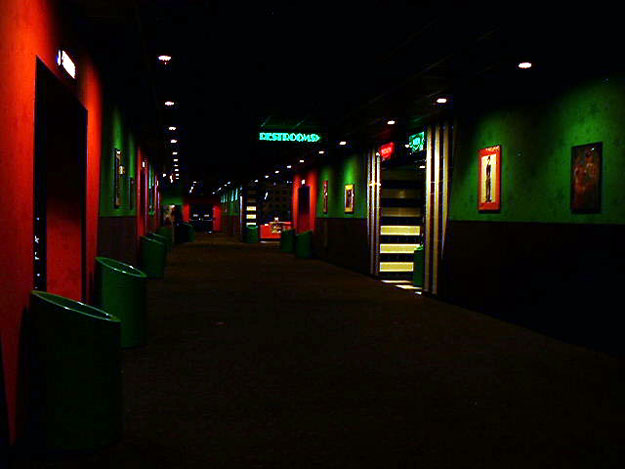 Wide hallways help for crowd control.

---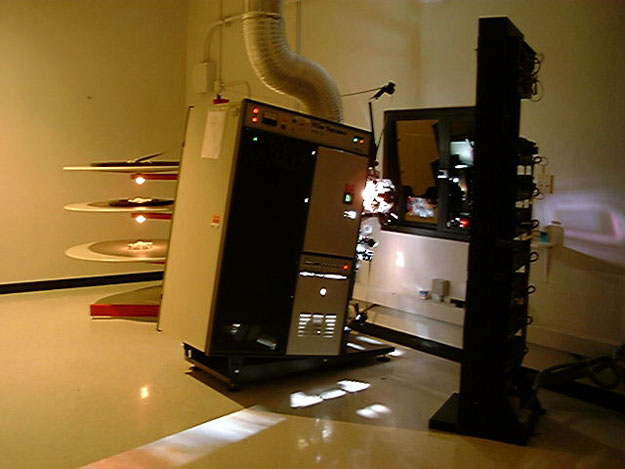 Upstairs is the typical old-style Cinemark booth package.

---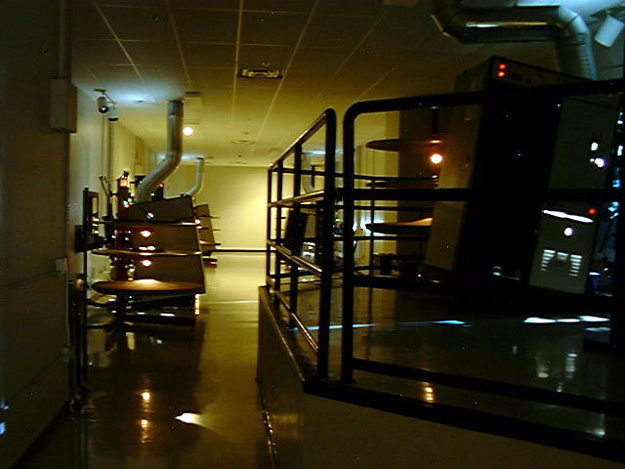 The 20 screens are divided into 3 booths.

---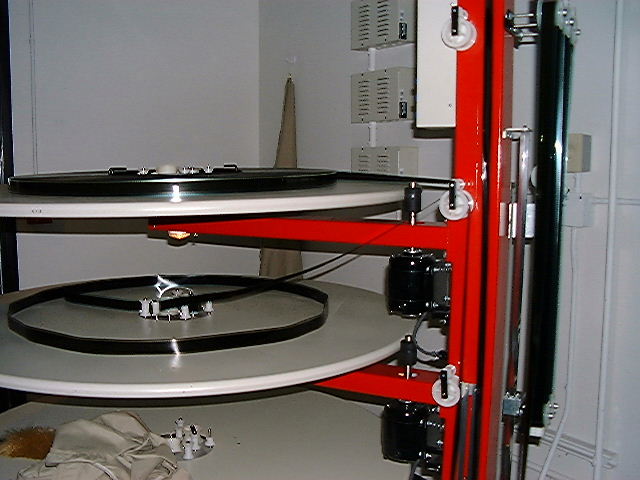 SPECO platters were at one point used exclusively by Cinemark.

---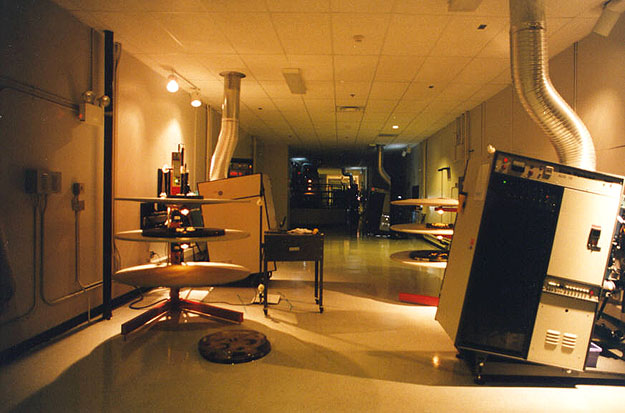 Simplex projectors and CFS lamphouses.

---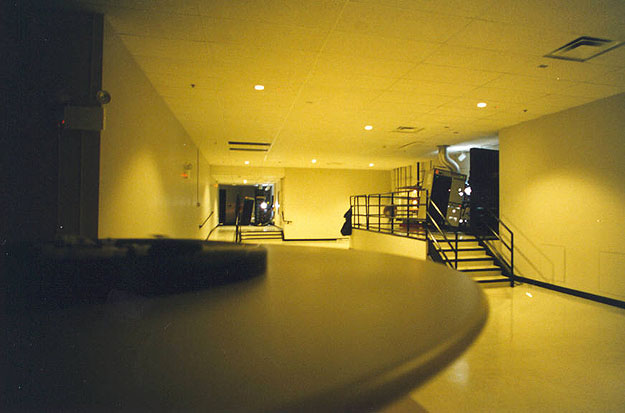 That's an awful lot of mop work to do!

---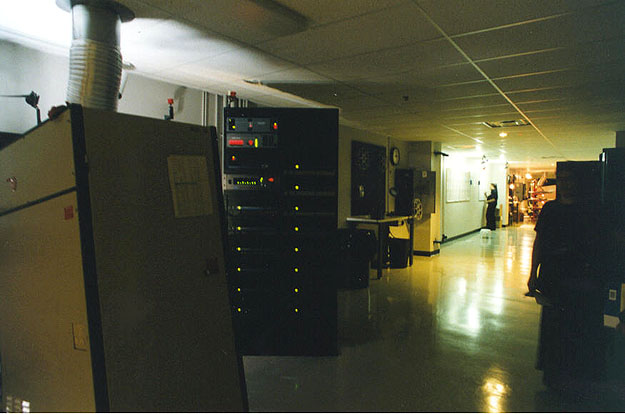 The large booth for the two biggest screens.

---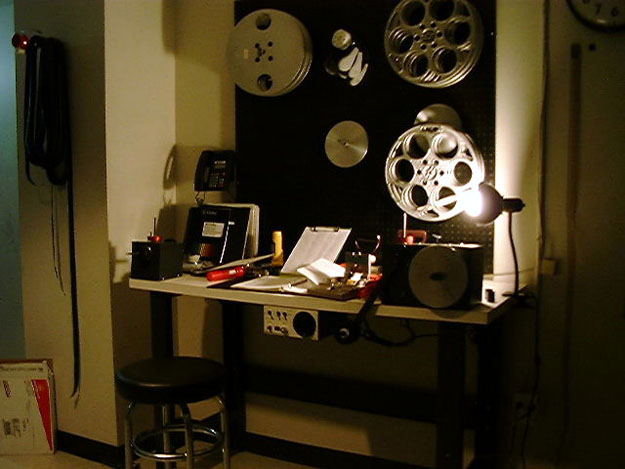 The master work table, also located in the main booth as seen above.

---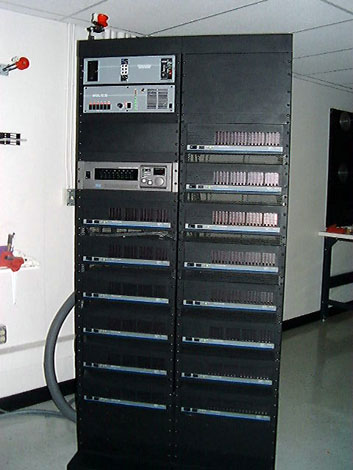 Sound system for the big shouse. Ultra stereo units in all theaters with one SRD and one SDDS (shown here).
QSC 1400 series amps.
---