---

Byrd Theatre
Richmond

---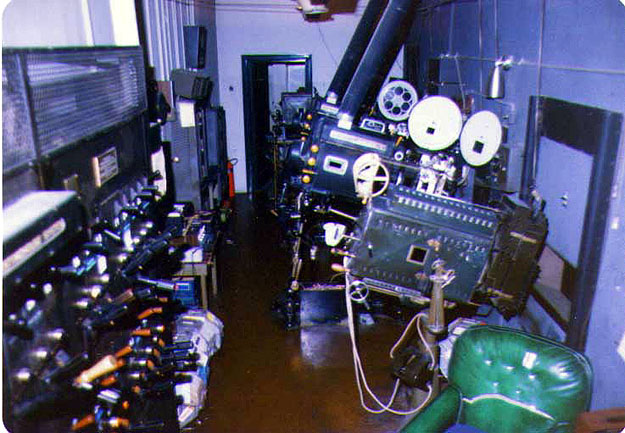 The Byrd booth from above the rewind bench.

---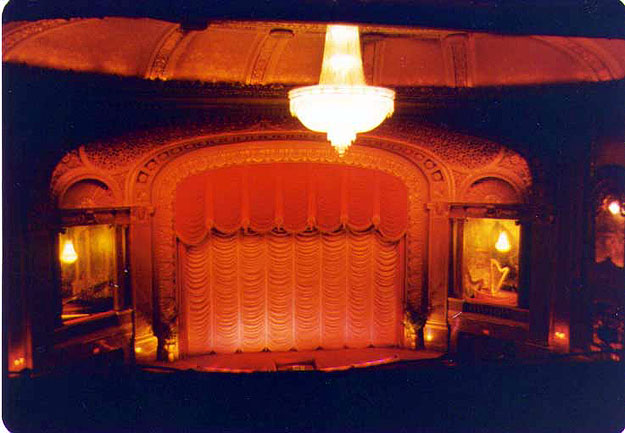 The Byrd auditorium as seen from the balcony.

---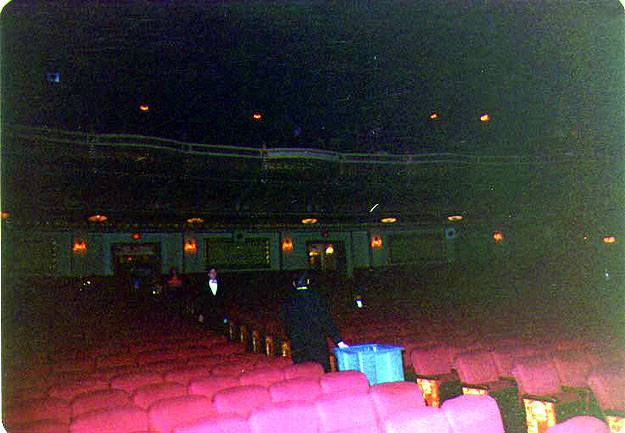 The auditorium, being cleaned between shows.

---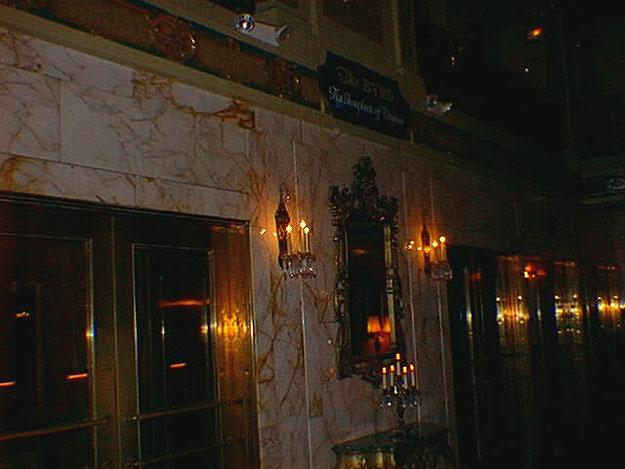 The Byrd Theatre lobby after hours.

---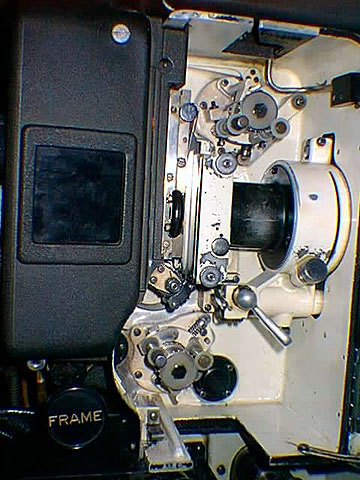 Closeup shot of the Simplex XL projector heads.

---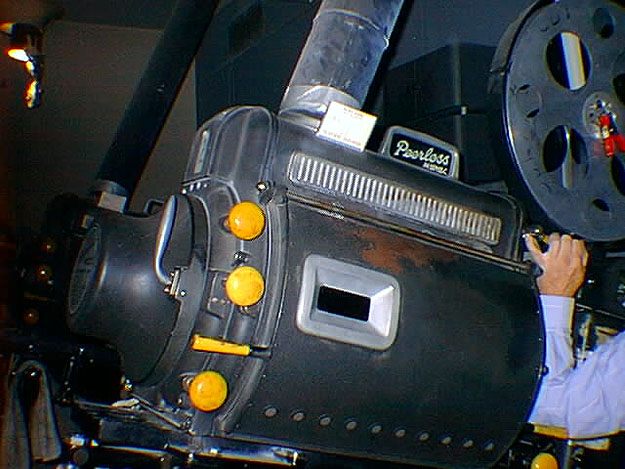 Peerless Magnarc carbon arc lamphouses are still in use.

---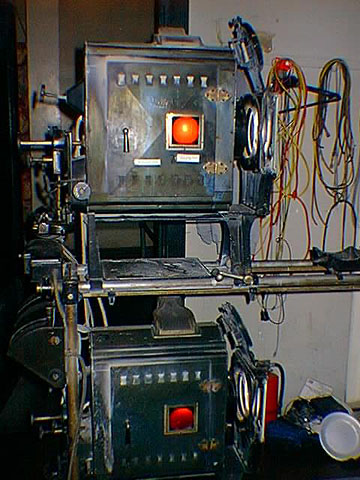 The famous Brenograph slide projector. The Byrd sells advertising space before the movies, and makes the slides with an inkjet printer, and transparencies...a perfect marriage of old and new technology! This unit is still running carbon-arc lamps just like the 35mm projectors.
(note is is operating in this picture!)

---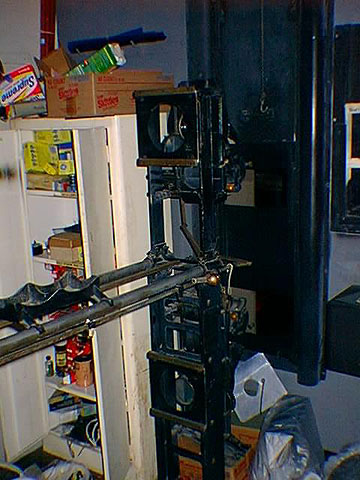 The lens end of the Brenograph slide projector.

---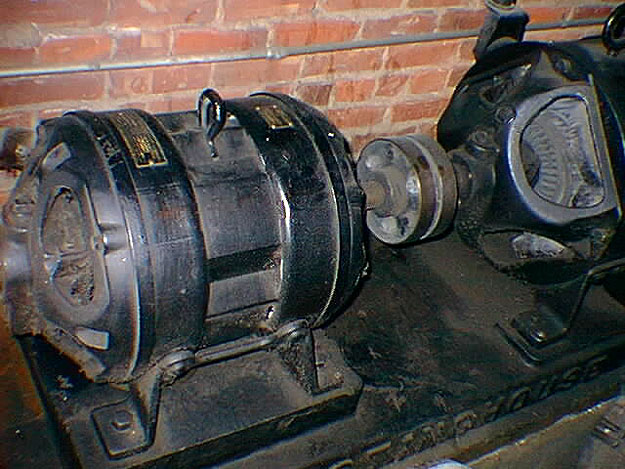 The Byrd's origional cinema generator. This is used for backup, but it is ran about once a week or so. They have a solid-state rectifier, removed from a Petersburg drive-in and it is used mostly during the week. This mechanical generator gives a brighter light, and is more
suited to the carbon-arc's than the solid-state one.

---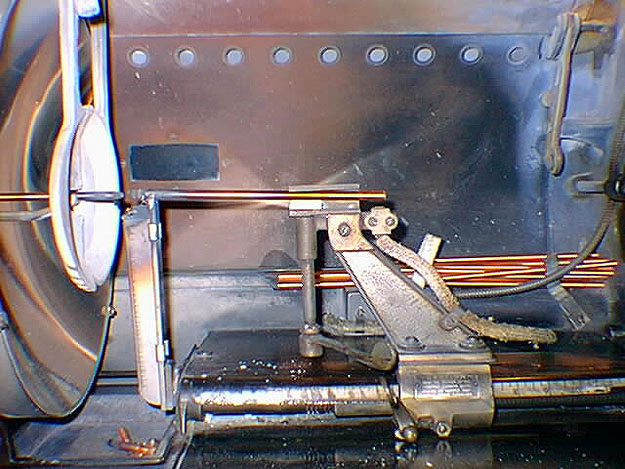 A closeup shot of the inside of one of the Peerless Magnarcs.

---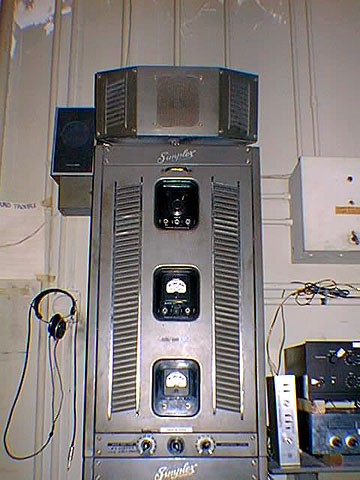 One of the Simplex amp's. The Byrd has 3 of these amp's driving the left, center, and right channels with a maximum of 40 watts, but it rarely get above 25W.

---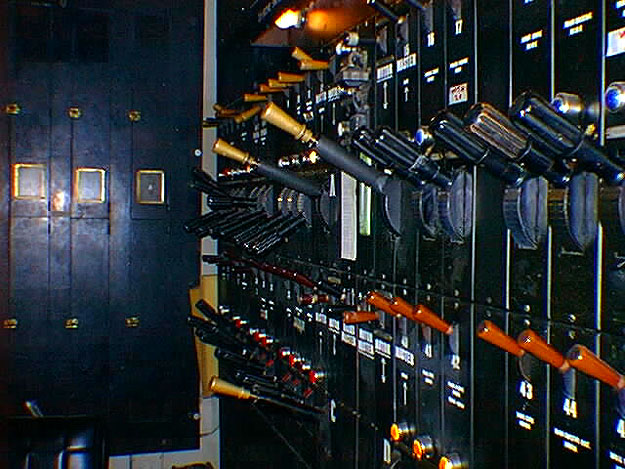 A picture down the side of the Westinghouse lighting board. Note the fuse boxes at the end, each lamp circuit has less than 15A on it, but the entire house lighting system is approximately 55,000 watts. The largest bulbs being 75W, the smallest, 3 watts, and the average, 25 watts.

---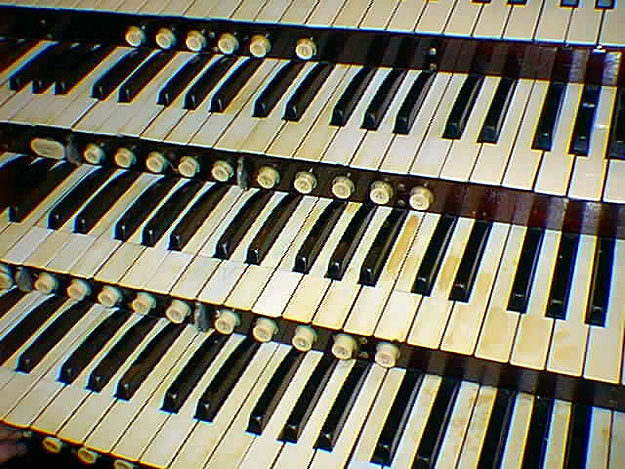 A closeup of the mighty 4/17 Wurlitzer's keyboards.

---