---

Bradford Student Cinema
Bradford, West Yorkshire, UK

---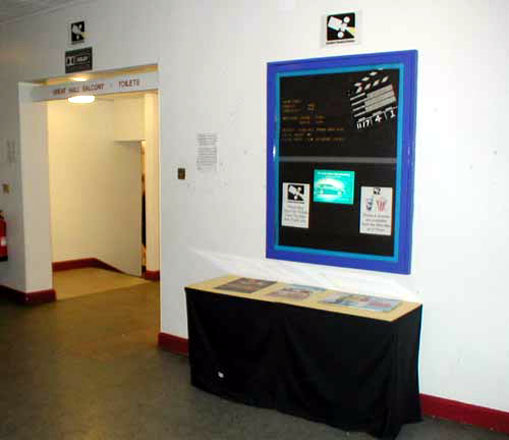 Nestled among the languages department is our lobby and auditorium entrance.

---

View of the stage taken standing in the balcony. The screen flies up into the roof when not in use. The screen canvas is not perforated so the speakers sit on the stage. Masking is set to scope.

---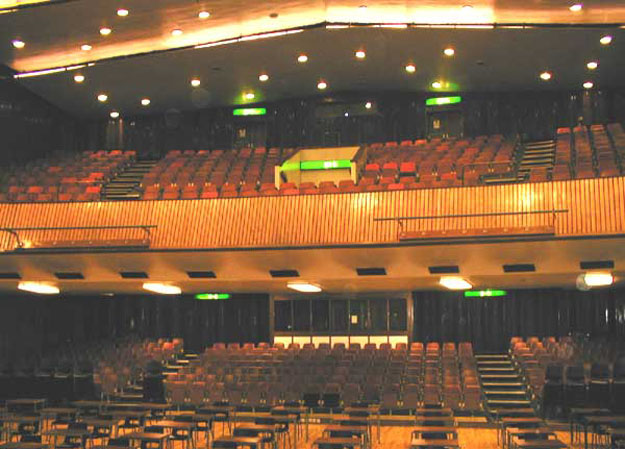 View of the back and the proj box. Taken from standing on the stage. Seating capacity upstairs is 330. We do not use downstairs as there are no surround speakers and the screen tilts upwards to the balcony.

---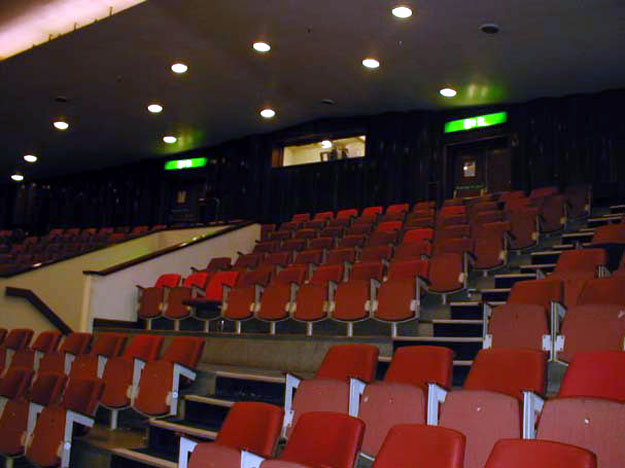 Alternative view.

---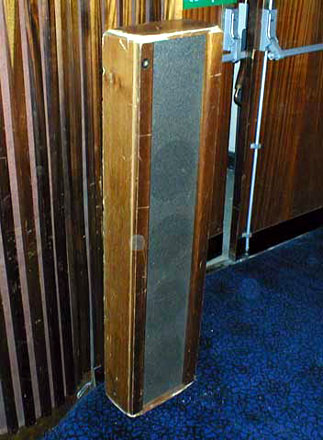 One of our 4 surround speakers. They work!!

---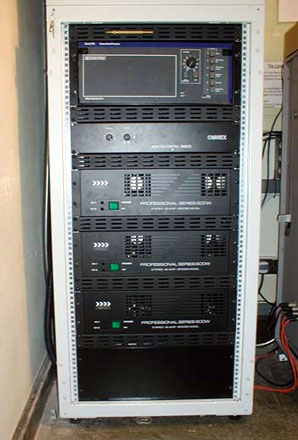 The main sound rack. CP-55, Monitor unit, Omnex Amps in the main rack.

---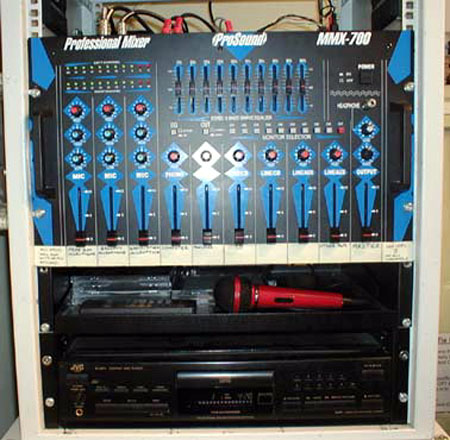 The upper rack houses the CD player and mixer. The mixer feeds into the CP-55 non-sync. CD player, microphones, mini-radio plug into the mixer.

---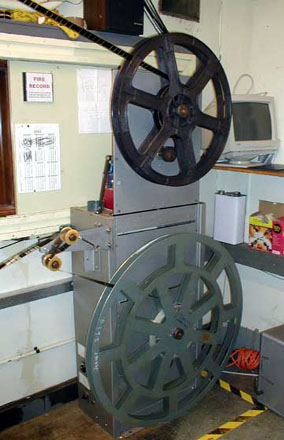 Rank 7 position variable speed tower loaded with an advert/trailers reel ready to go.

---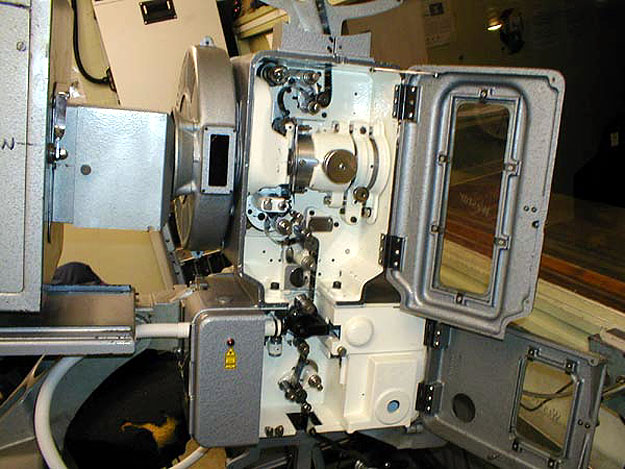 Westrex Westar 2001 projector. Rank Lamphouse.

---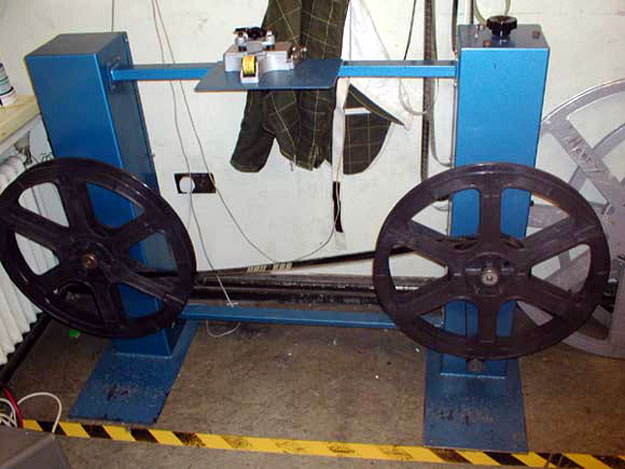 Variable speed re-wind bench.

---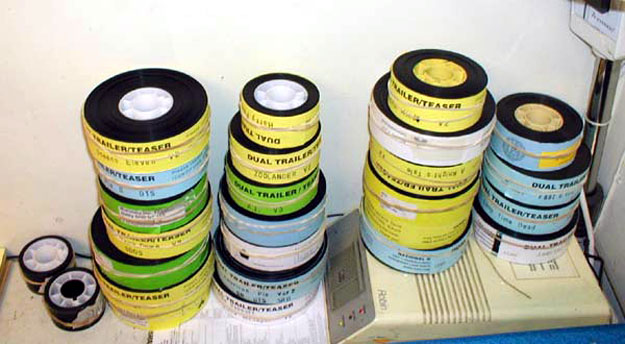 Where the trailers live.

---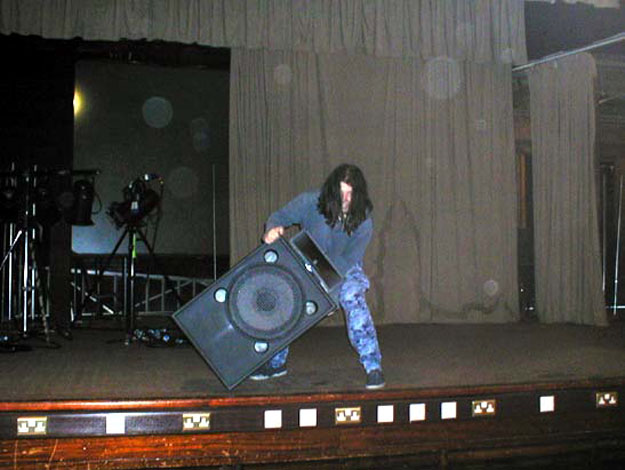 Michael Brown puts the center speaker away for the night. :D

---

Special thanks to Michael Brown and James Lymer