---

Boise Theater
Boise, Idaho, USA
---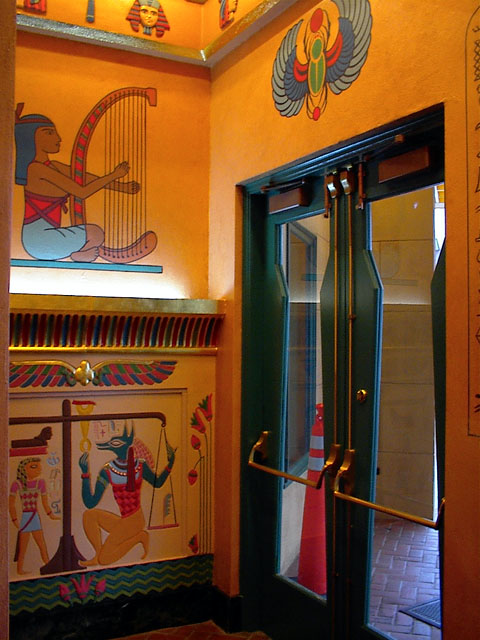 Huge,massive double proscenium arches greet patrons when the enter the auditorium. Patrons that are seeing this for the 1st time are typically awestruck. All restoration work was completed by Conrad Schmidt Studios of Wisconsin.

---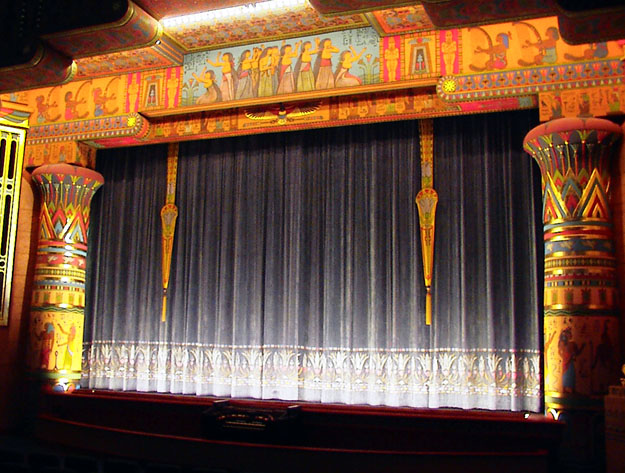 BeautifulEgyptian Motif greets patrons on entering the vestibule area passing through into the lobby.

---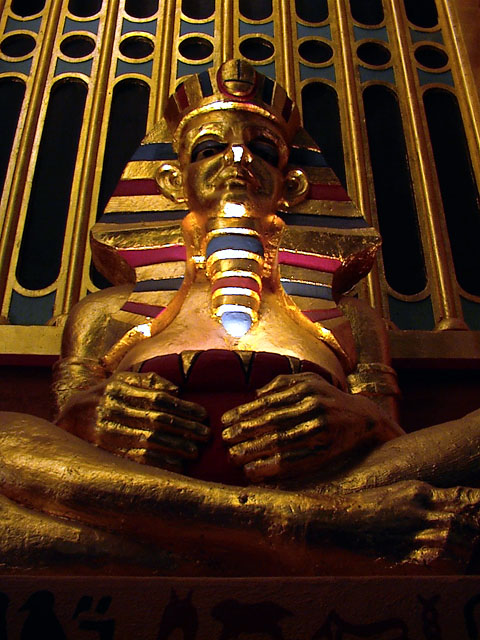 A giant Sphynx guards both organ chambers. The highly detailed plaster work and restoration are evedent here.

---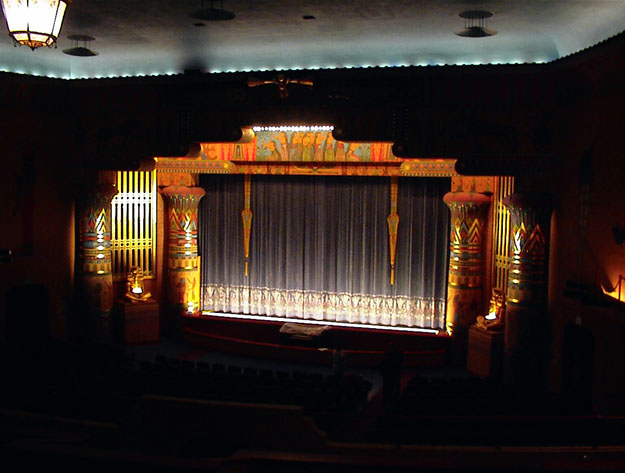 Full front view of auditorium. The pipe organ can be seen in the center of the shallow orchestra pit.

---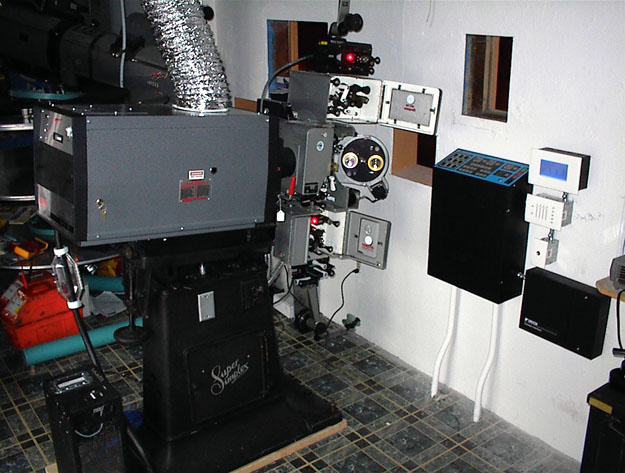 The Egyptians re-furbished booth contains the imaculate Simplex 35/70 that was in use at the Seattle Cinerama Theater until its closure. The combination of a new Super 80 lamphouse plus the Simplex 35/70 on the massive "heavy Duty" base put out one of the steadiest images that has been seen in a long while.

---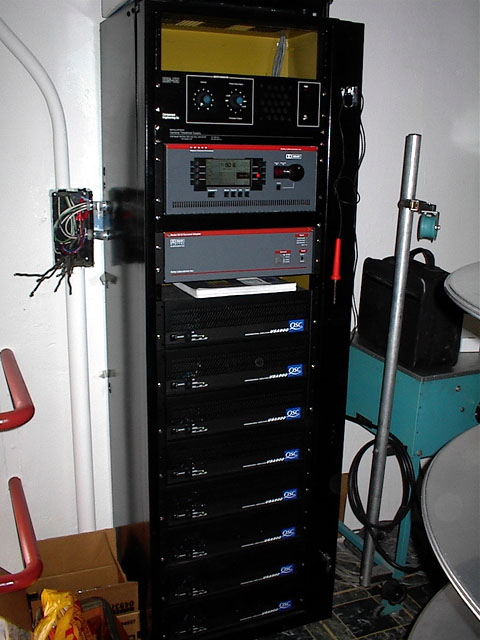 View of the old refinished Ampex sound rack showing the bank of QSC USA 900 power amplifiers. Also in the rack are a Dolby CP-500 and an SA-10 EX adaptor. The Screen speakers are JBL 4675B's along with a BGW M2200 subwoofer running off of 220vac. 28 JBL 8340 surrounds cover the auditorium adaquately.

---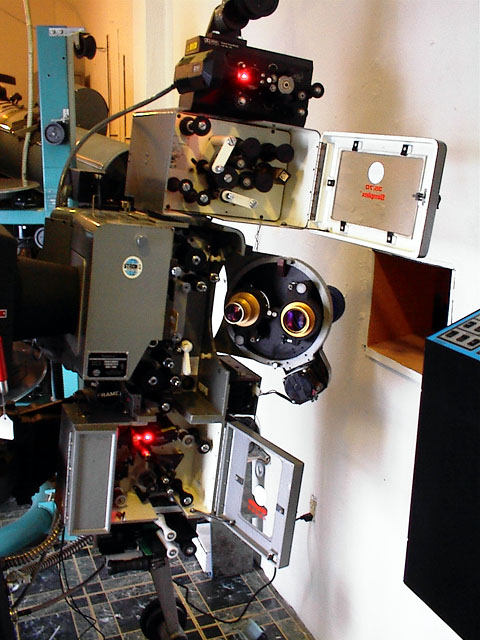 Close up of Simplex 35/70 sporting a Dolby Cat 701 digital penthouse. The Teccon head in the mag penthouse has barely seen one run of some 70mm feature while at the Cinerama.

---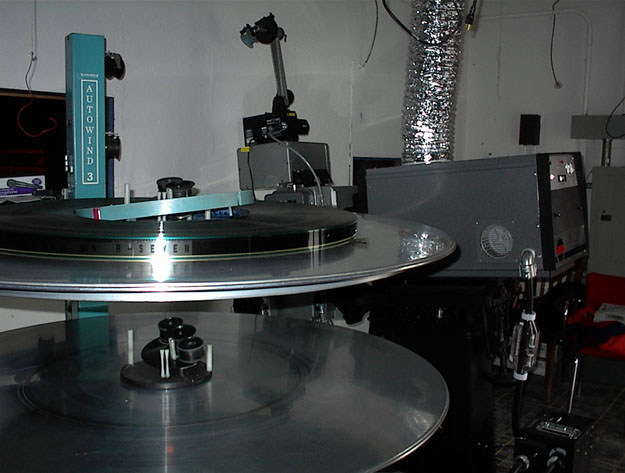 Older AW-3 platter system has been in use in this booth for well over a decade now. The Egyptian has all the 70mm change parts to run 70mm on it. All they need is a mag preamp to accomplish this.

---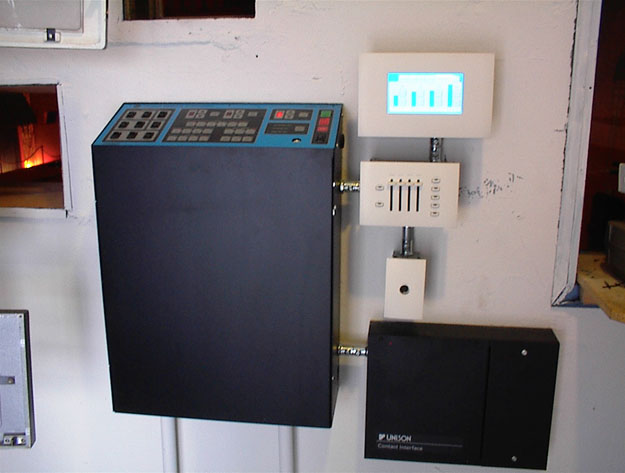 Strong CNA-100 automation is interfaced to an ETC 60 channel dimmer rack which is located in the basement below the stage. This rack runs all lighting in the auditorium and on stage. Unlimited lighting configurations are possible with this system.

---

Special thanks to Mark Gulbrandsen for the pics.