---

Kerridge Odeon Berkeley Cinema
New Zealand

---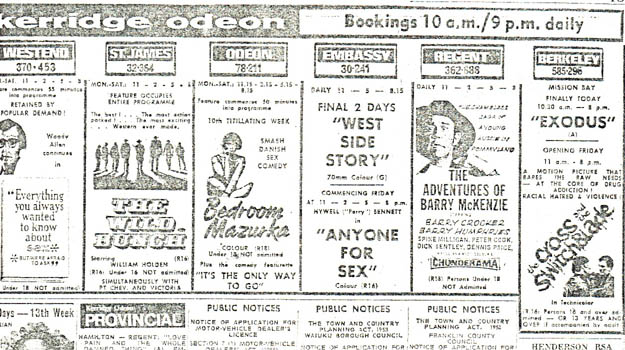 Nov 15 1973 Add when The "Berkeley" was part of the "Kerridge Odeon" Chain of theatres, at this time it had a Stalls & Circle Lay-out (upstairs and Down)

---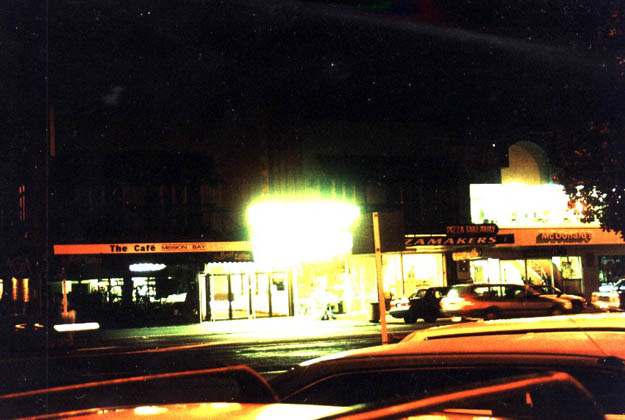 Not the best picture of the Theatre ,but this was it's Last night as a single .

---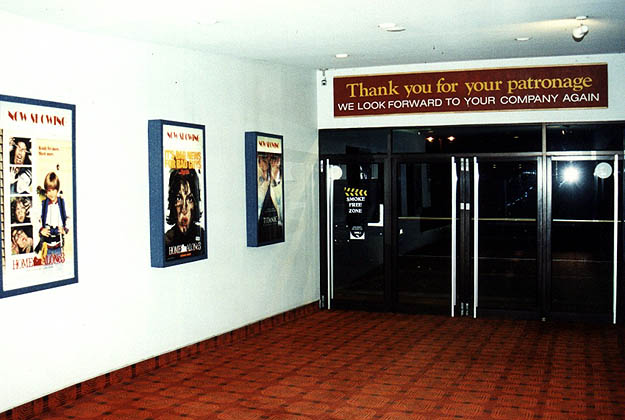 Looking out to the street , doors closed for the last time.

---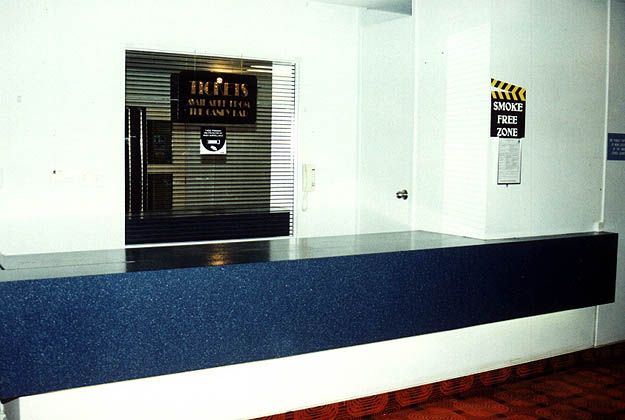 The original Ticket Box, this had been moved into the New lounge area.

---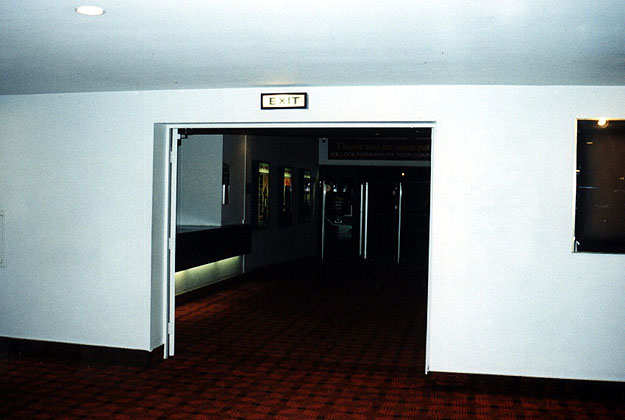 looking out to the Entrance , this used to be the entrance to the Stalls , changed to a single floor cinema , it is now the Bar Lounge .

---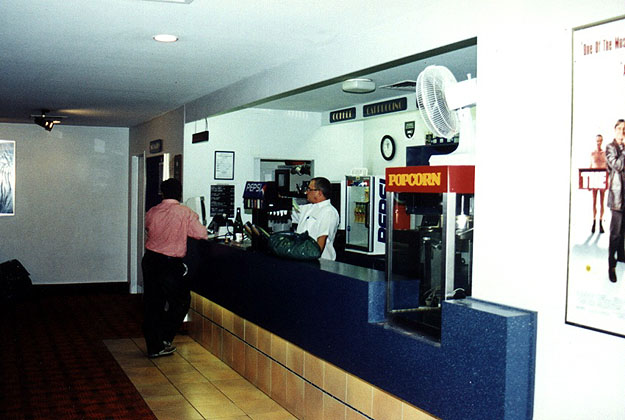 The Concession Area, with Kiran (Owner of the Crystal Palace Cinema) and the Manager and projectionist of the "Berkeley".

---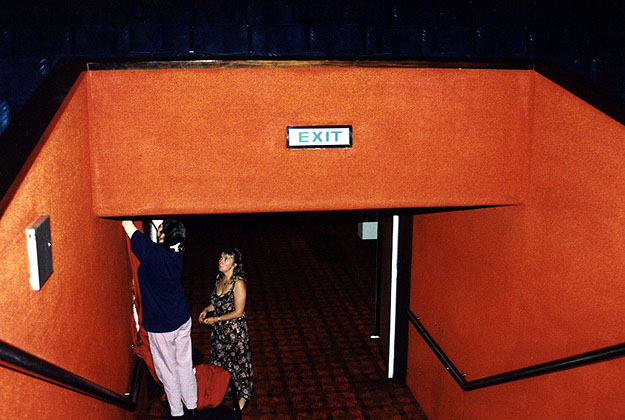 Stairs leading up to the Auditorium (Staff taking the curtains down) on the left is the remote controls for the Automation , focus etc.

---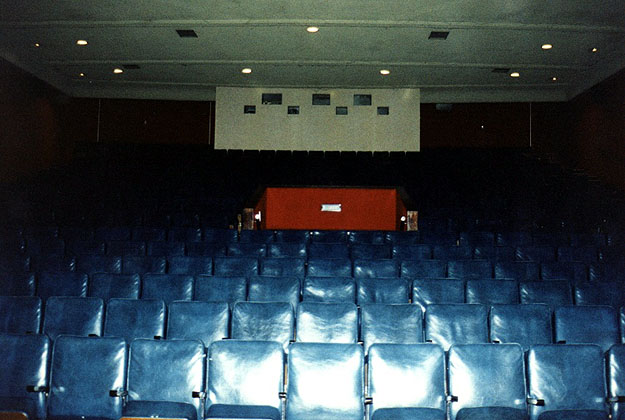 Shoot from the screen to the Box , Now 4 cinemas take up this space.

---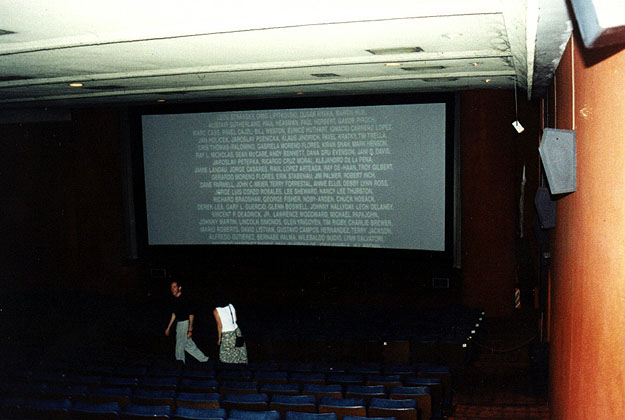 Final credits of "Titanic" and the last customers.

---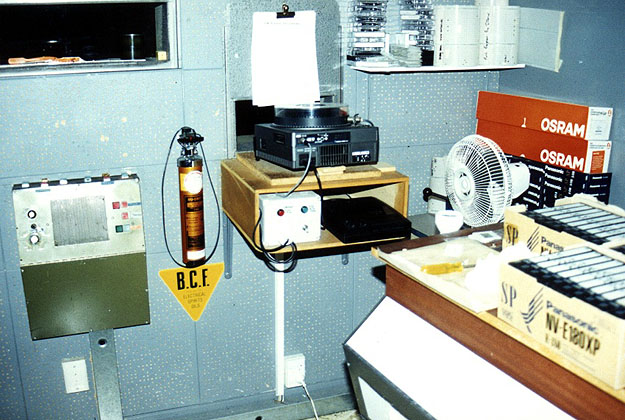 Slide Projector and Spares , the box of videos are the security videos as this cinema was robbed at one stage while a movie was being shown.

---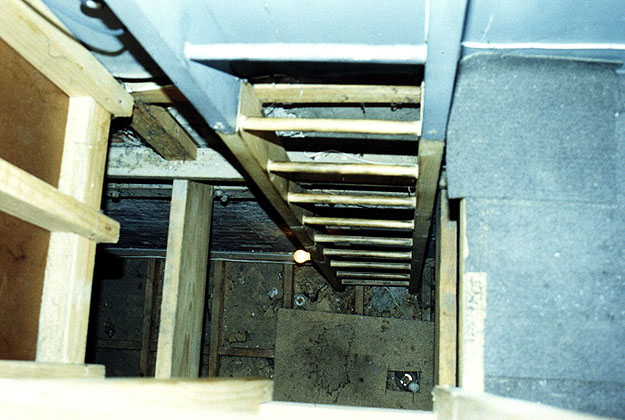 As the Projectionist was also the Manager , he needed a way to get to the Box office without disturbing the show , so this is his way down , the roof of the concession box is seen below , he walks across the roof to another ladder & in to the managers office.

---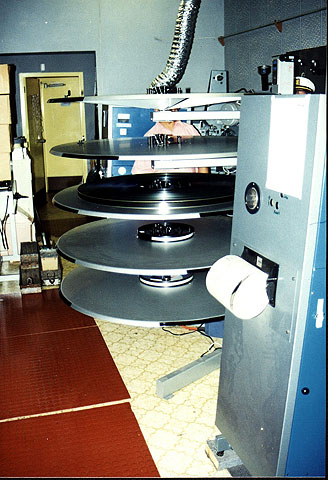 A 5 deck platter sits between 2 Twin Victoria 5's , the one close to the door is only used for Reels (Emergency or one off shows with intermission ) so I don't know why they have a 5 deck ?

---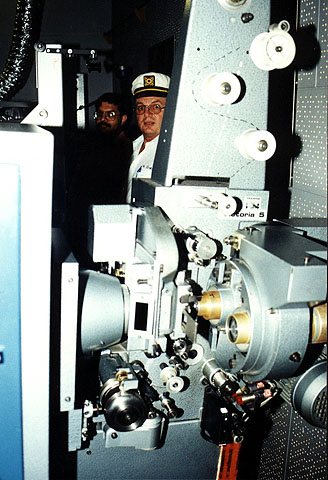 Here you can see the film path set up and the manager dressed as a Captain (for "Titanic") the other projector is not set up like this.

---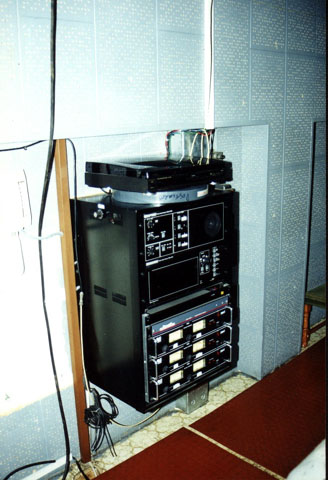 The humble Rack with Non Sync on top (5 Disc CD)

---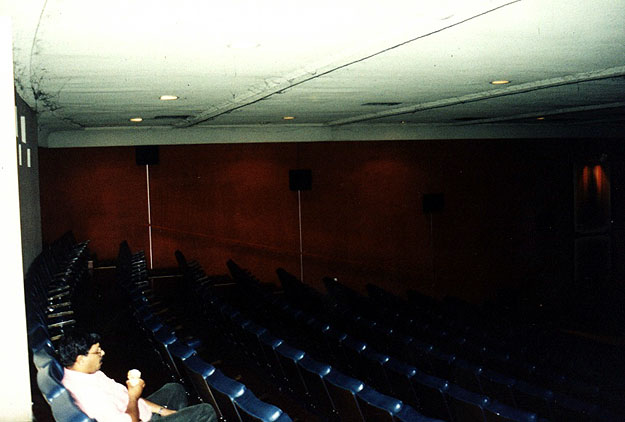 Kiran having a last free Ice Cream.

---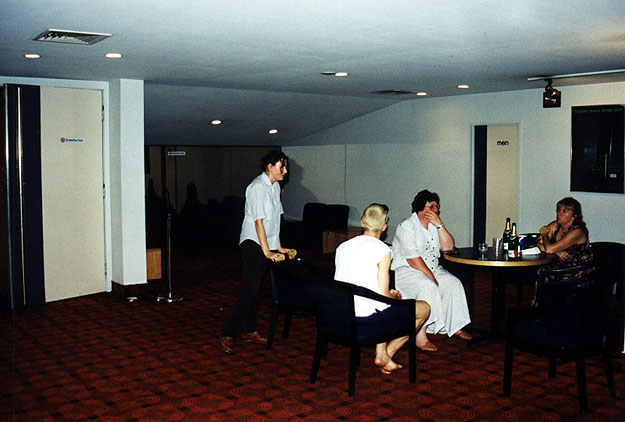 Staff having a final Drink to the Grand Old Lady.

---

Special thanks to Paul Cassidy for the pics.