---

Film-Tech Gathering page 2
Dallas area, Texas, USA
July 26, 2002

---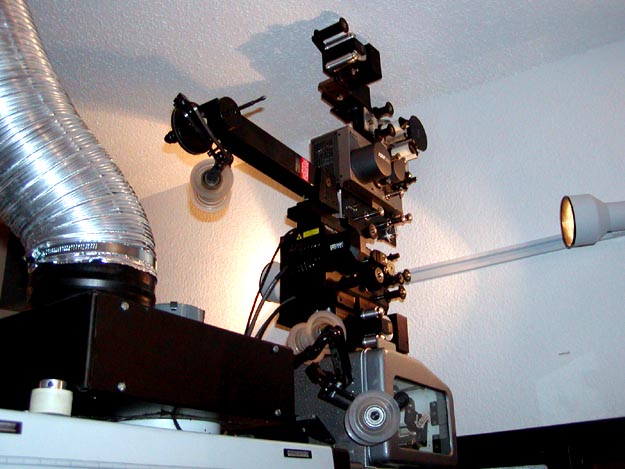 After dinner we went to the Film-Tech Screening Room for a flick.

---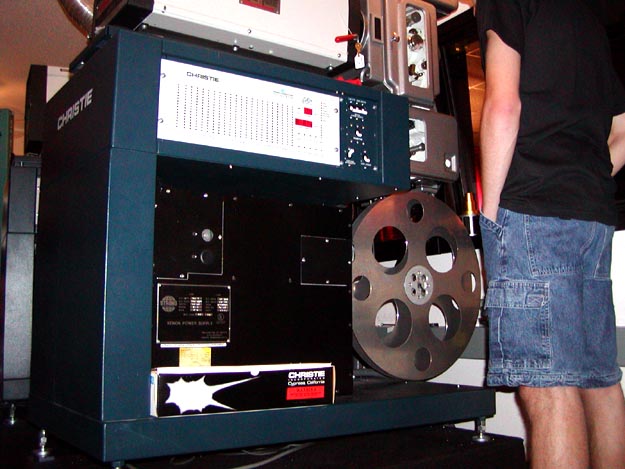 Josh ponders what it would be like to thread the machine.

---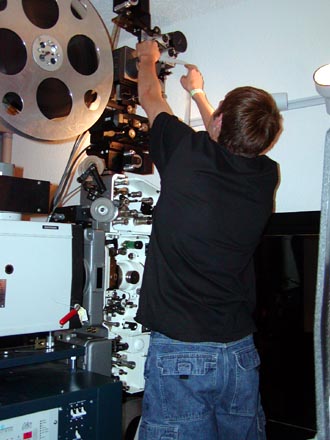 So he gives it a shot, standing on a stool, stretching as high up as he can.

---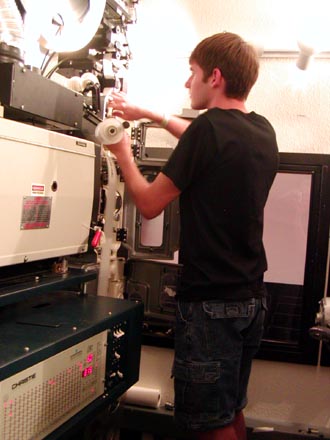 It should be noted that despite running through all of the penthouses and never threading a Century JJ before, he got the path correct without help.

---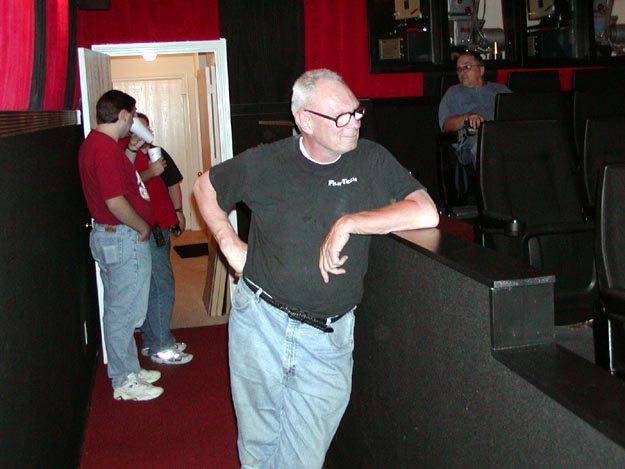 Paul just playing it cool while John grabbes his preferred seat early on.

---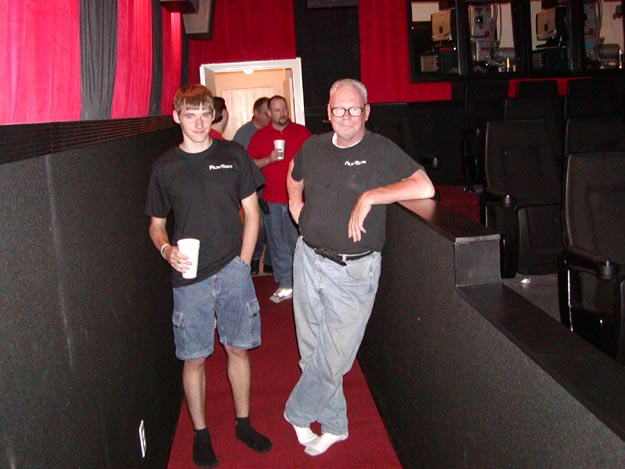 A couple of planned shots: Josh and Paul.

---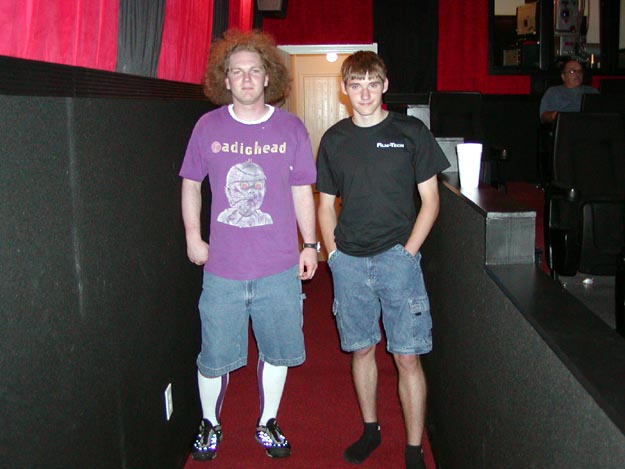 James and Josh.

---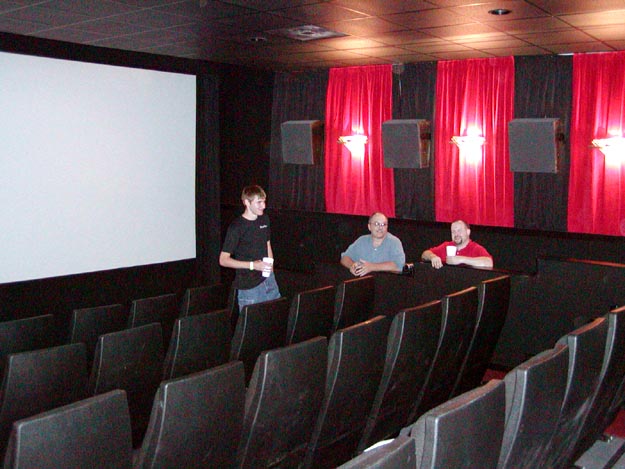 Josh, John and William..

---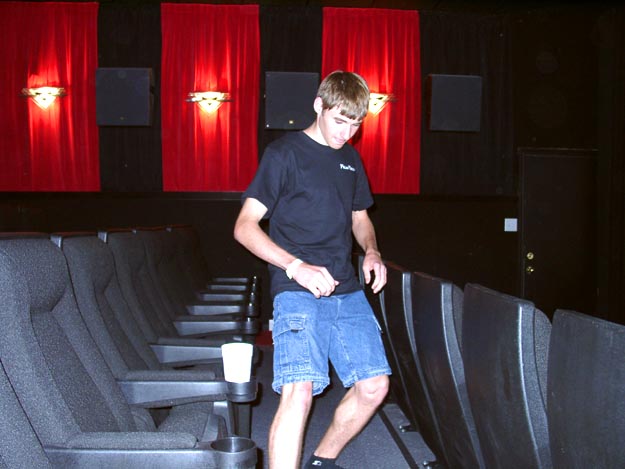 Josh finds "sliding" entertainment on the tile floors in his socks.

---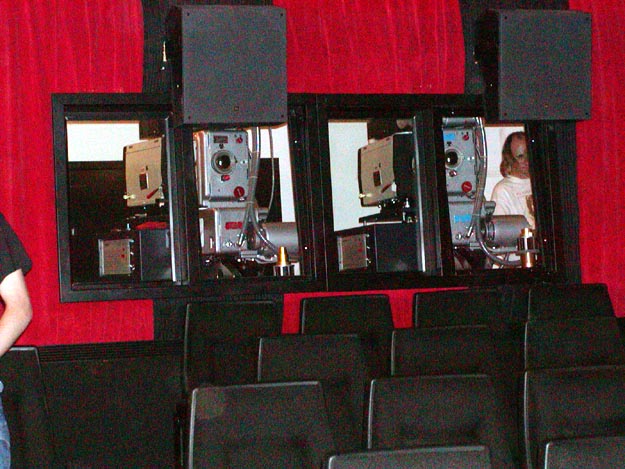 Others hang out in the booth.

---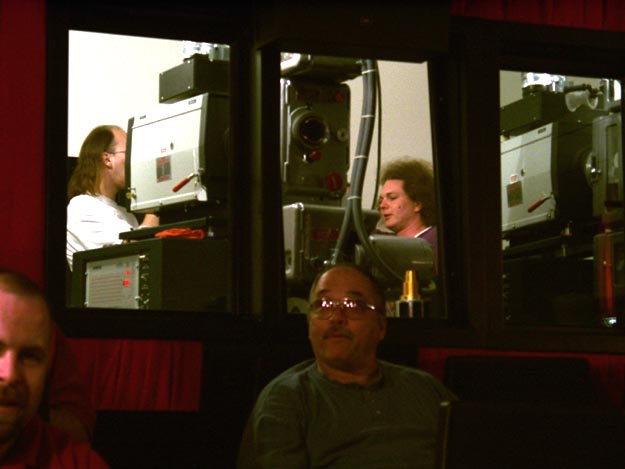 Darren and James in the booth (with John still guarding his preferred seat and William trying to snag the projectionist's seat).

---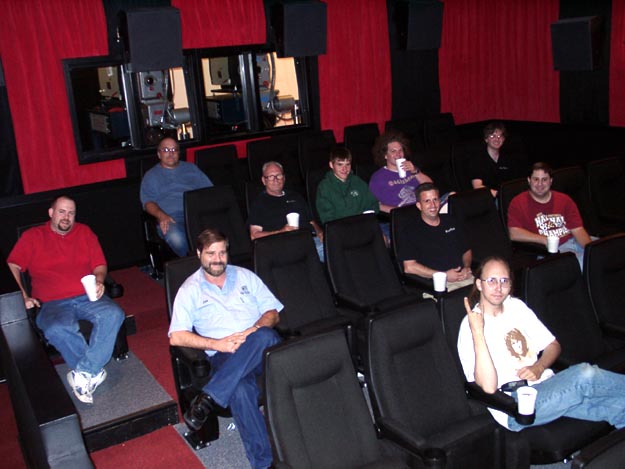 Back row: John Stewart
Second row from back: William T. Parr, Paul G. Thompson, Josh Jones, James R. Hammonds, Dwayne Caldwell
Third row from back: Don Sneed, Bobby Henderson, Jason Burroughs
Fourth row from back: Darren Crimmins

---

Thanks to Paul G. Thompson for most of these pictures.