---

Astro Drive In
Dallas, Tx

---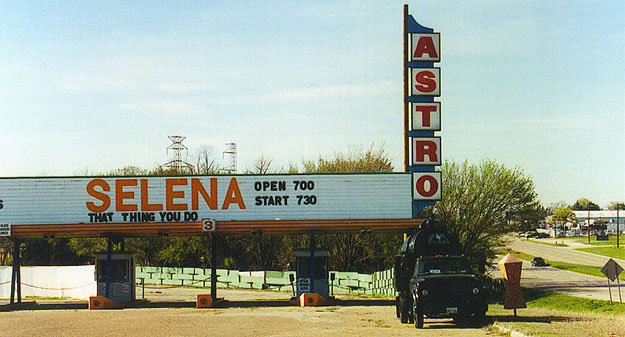 Typical summer at the 8 lane entry. The Astro often made 3 and 4 foot letters for new openings. It was not unusual to have a search light out front.

---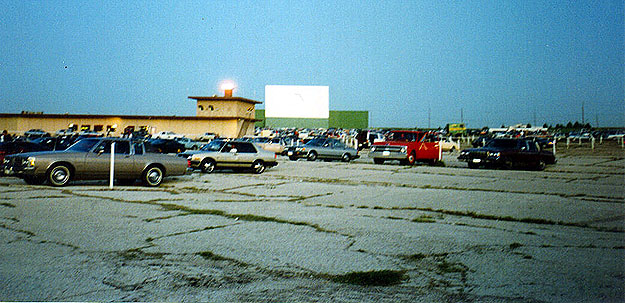 With 1.66:1 screen #1 and concession / projection building in the background, cars start parking early on huge lot # 3 which held about 1,000 cars.

---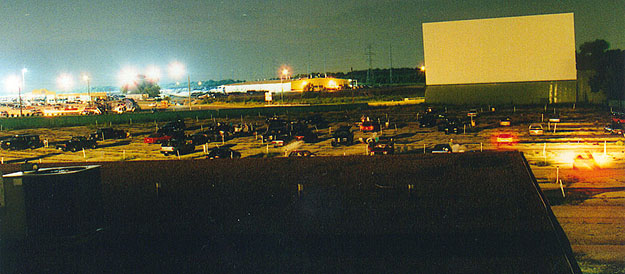 The largest screen in the western hemisphere with picture height of 65 feet by 140 feet wide. Thats 9100 sq. feet of image area for a scope picture. The city of Dallas ignored the plea for help from the Dallas Auto Auction who was constantly violating Dallas' glair light code (no glair light to leave their property).

---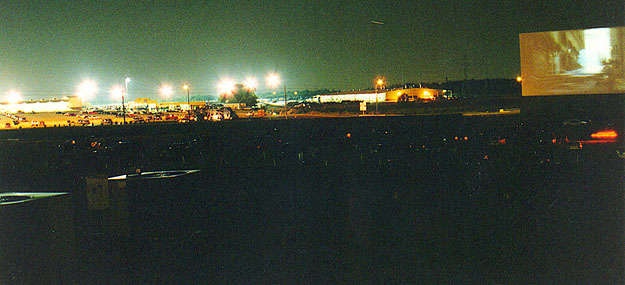 Taken about 10 minutes after the above picture. The Dallas Auto Auction denied they were interfering with our customers enjoyment of the movies. The Auto Auction only sold one night a week (Wednesday) but blinded us 365 nights a year for 5 years.

---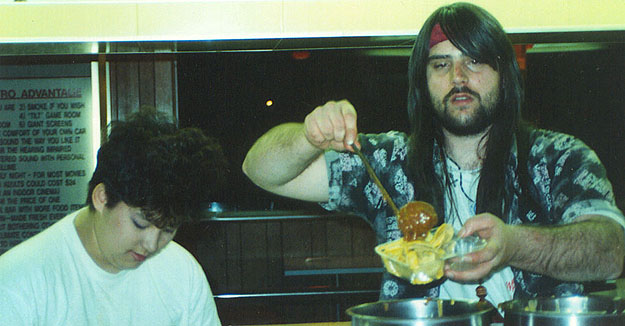 Is that a hippie making nachos? Actually, there were between 2 and 7 off duty sheriffs deputies and police officers working at the Astro Drive-In. Scotty looks like hell, but was a wonderful person who did undercover work when not at the Astro. He now lives in the North West.

---

Pics of the projection booth coming soon!
Special thanks to Rich Peterson/owner for submitting the pics.