---

Mann Arvada Old Towne 14
Arvada, Colorado

---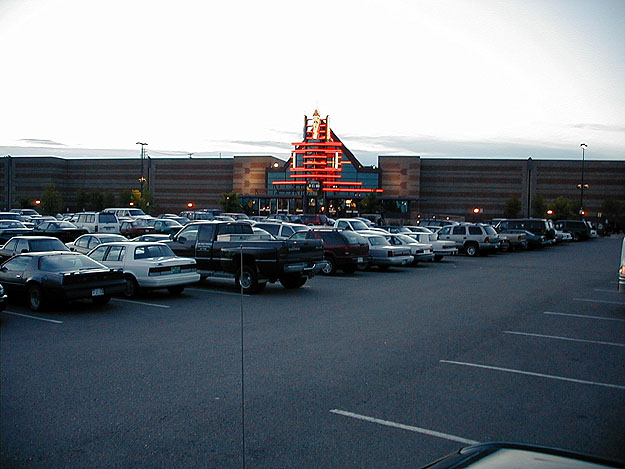 Here is the exterior of the Mann Arvada Olde Towne 14.

---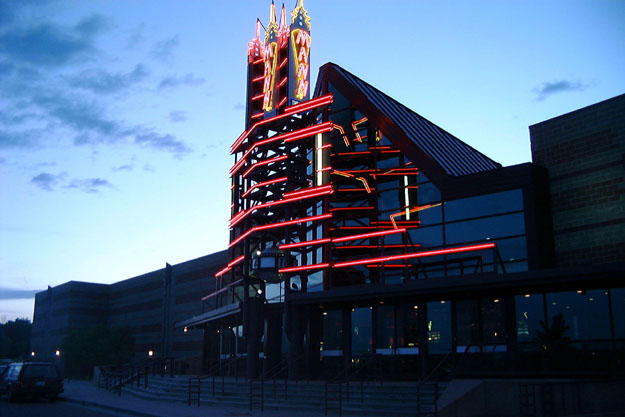 A close up of the front. There is actually a little rotating ball with the number "14" on it.
All must bow to it before entering the complex.

---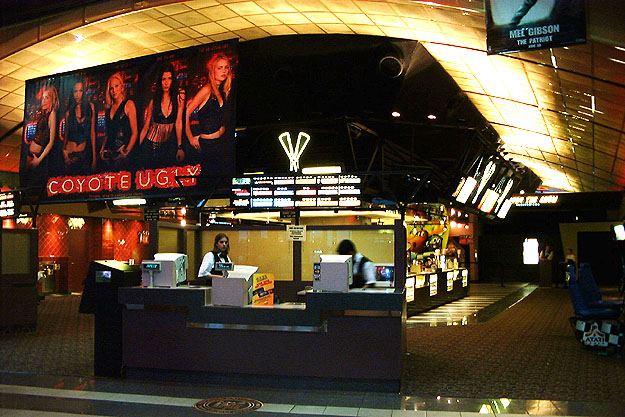 The box office staff wonder what the hell we are doing taking pictures of them. We're not.
We just wanted to get a shot of that incredible "Coyote Ugly" banner!

---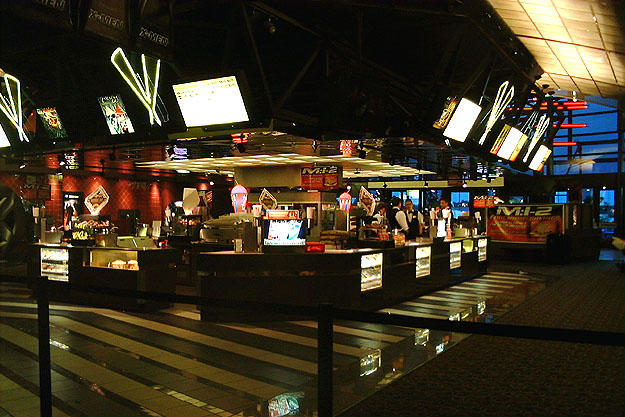 A reverse shot of the lobby, looking towards the entrance doors.
The concession stand is an island in the middle of the lobby.

---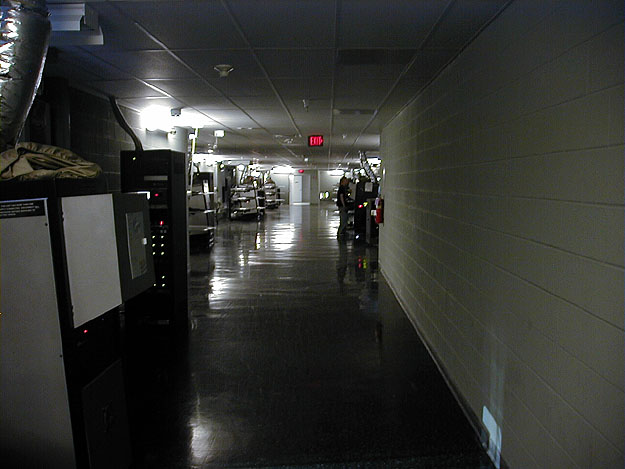 A shot of one of the large, tiled booths.
That's the projectionist standing way down there looking towards the right.

---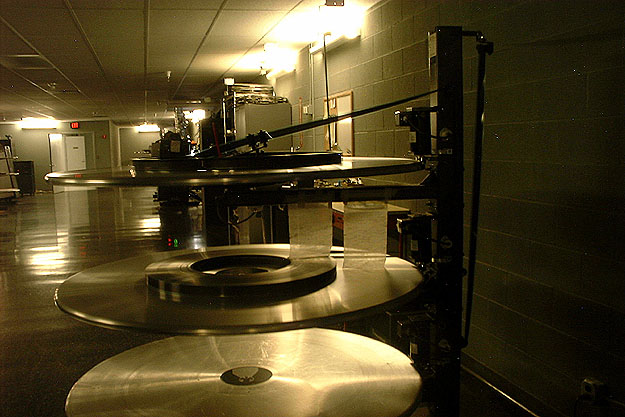 Xetron platters provide plenty of entertainment for the bored projectionists.

---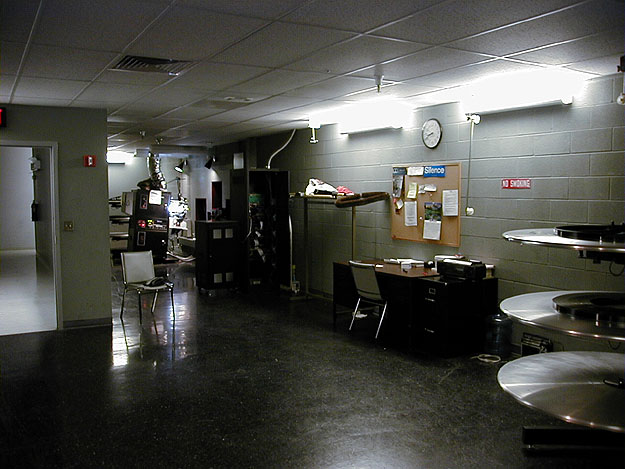 The booth desk. This is where all of the strategic planning takes place.

---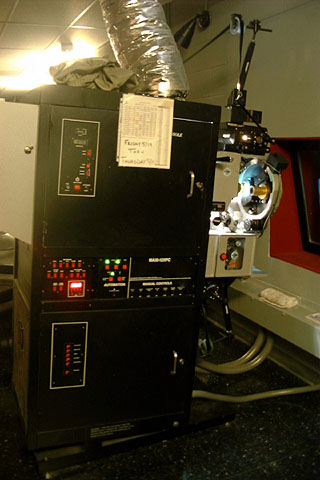 Simplex projectors, Xetron lamphouses, and Maxi12XPC automation!

---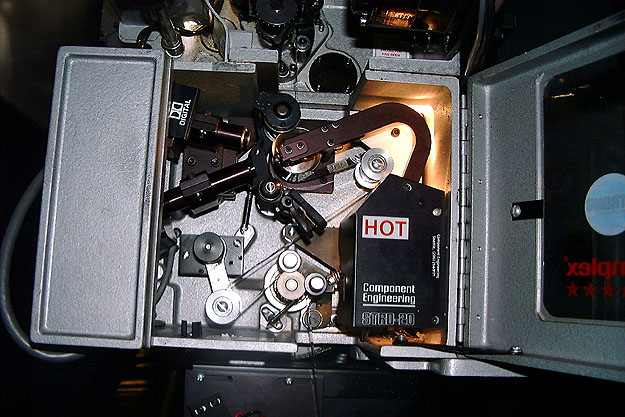 No theater would be complete without some sort of basement Dolby Digital reader!
---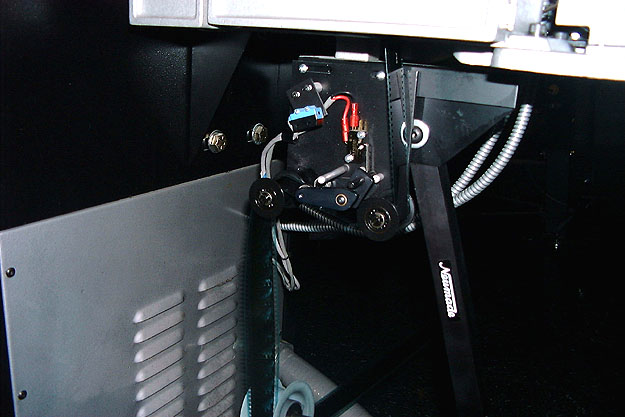 Check out these funky failsafes.
Xetron Maxi12XPC automation must see a whole bunch of cues in a row just to execute a single function!

---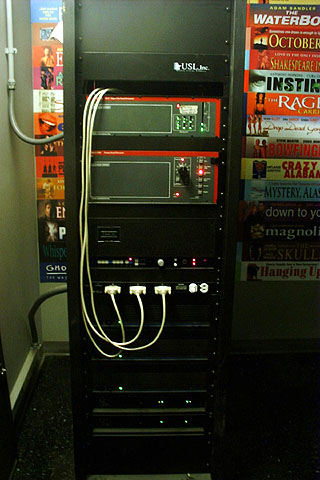 Every auditorium is THX. This one has Dolby Digital.

---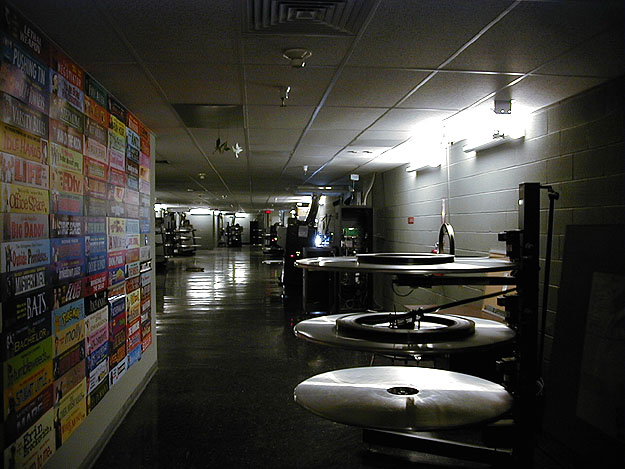 A shot of the other booth. You could play soccer or rollerblade in these booths!

---