---

Cinema West Angels Theatre
Angels Camp, CA, USA

---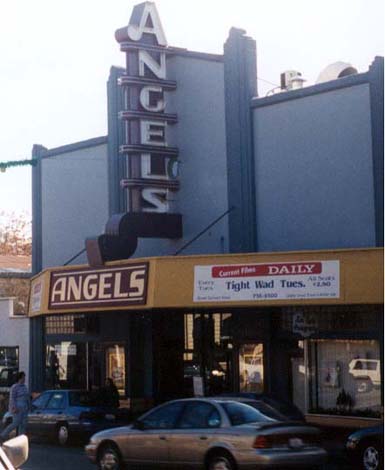 The theatre shortly before renovations were to begin.

---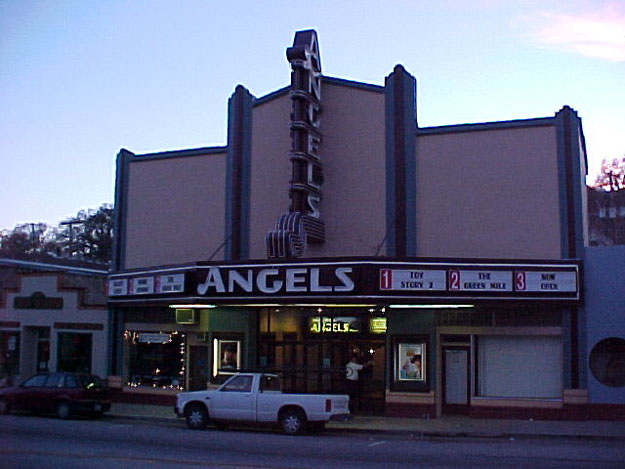 The Angels after the remodeling. Much nicer.

---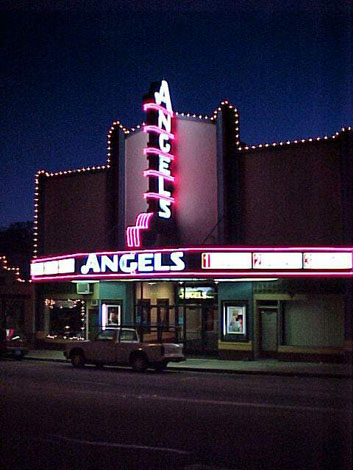 When lit up, the Angels gives a little touch of Hollywood to the town of Angels Camp.

---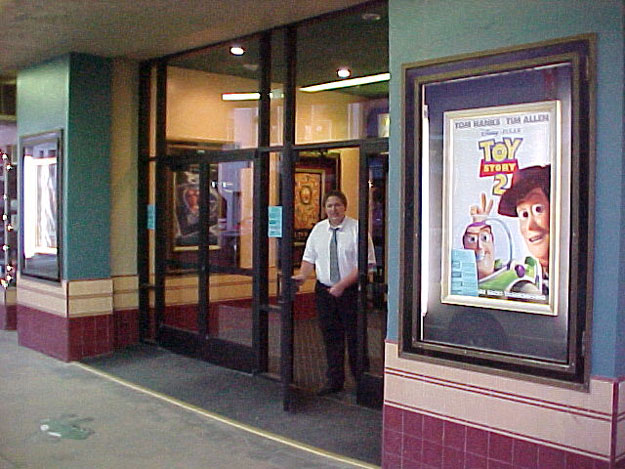 One of the Angels' ushers welcomes you to the movies.

---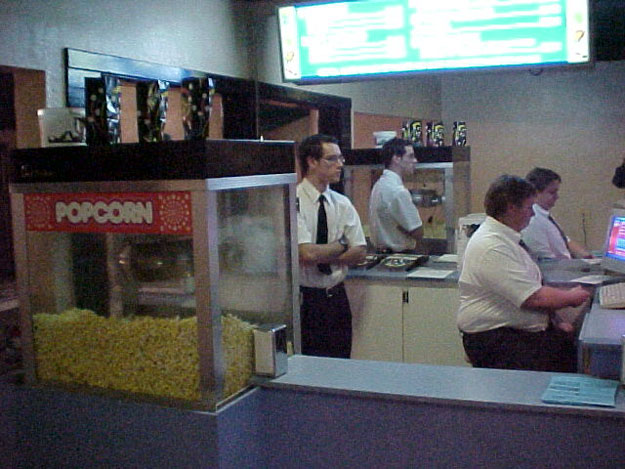 The snack bar and box office.

---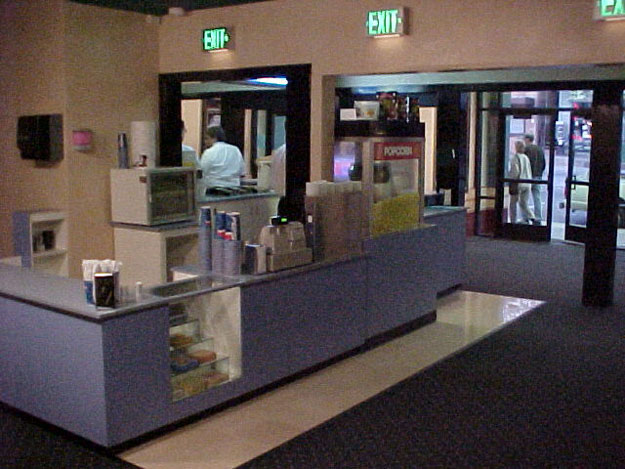 A little larger shot of the lobby and snack bar.

---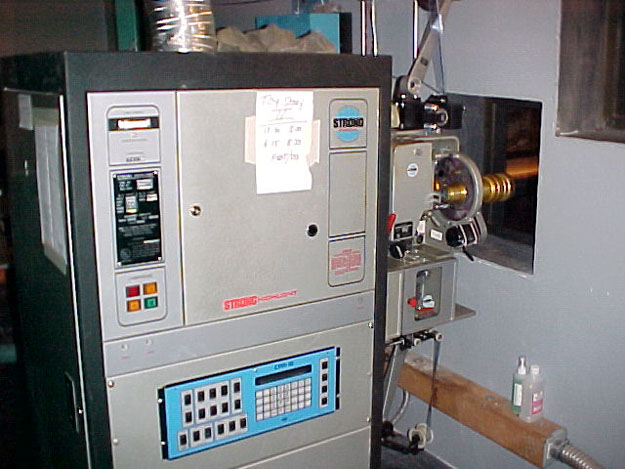 The #1 booth: Simplex 1050/5-Star on Strong Highlight 2000W console with Strong/Eprad CPA10 automation. This auditorium features stadium seating, beautiful Gold Rush-inspired murals on the walls(painted in 1967), and a curtain that opens to reveal the 30 foot wide screen!

---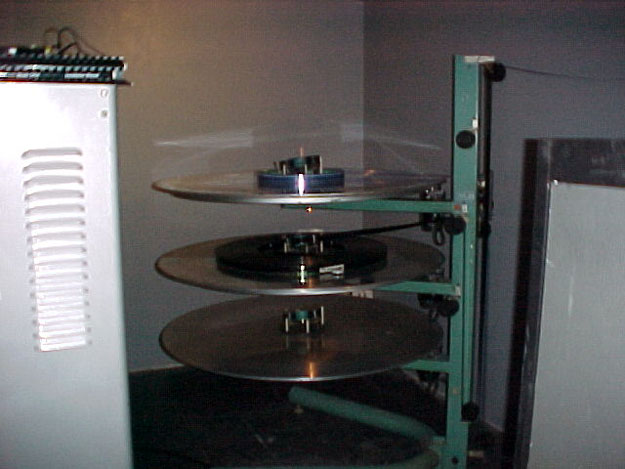 #1's platter, the wonderful Christie AW370.

---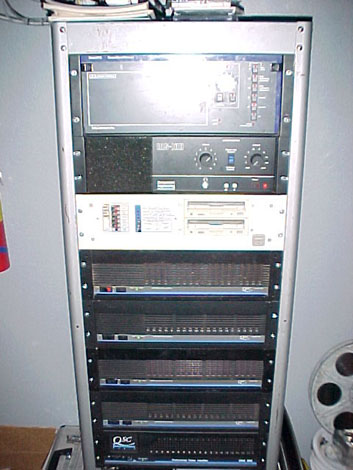 #1 sound rack: 6-channel modified Dolby CP55 with SR, Component Engineering monitor, DTS-6 with the caddyless drives, QSC 1400 and USA800 amplifiers driving biamped JBL screen speakers and JBL horns and EV TS8-2 surrounds.

---

Special thanks to Scott Neff for the above pictures.

---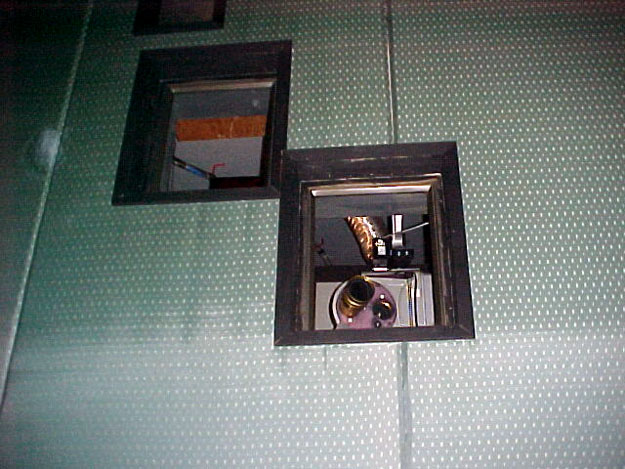 The #1 projector as seen from the auditorium.

---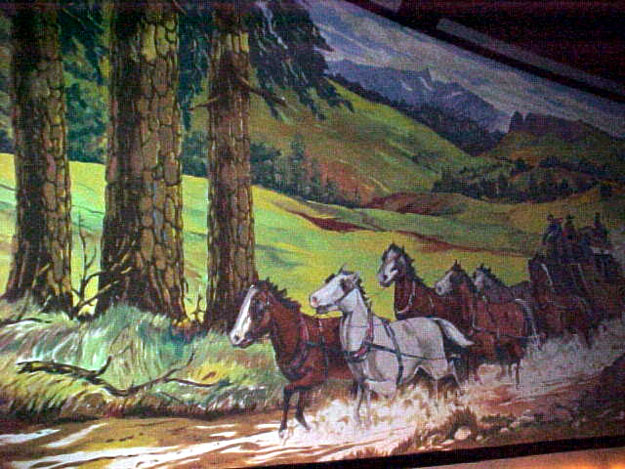 The left side muriel.

---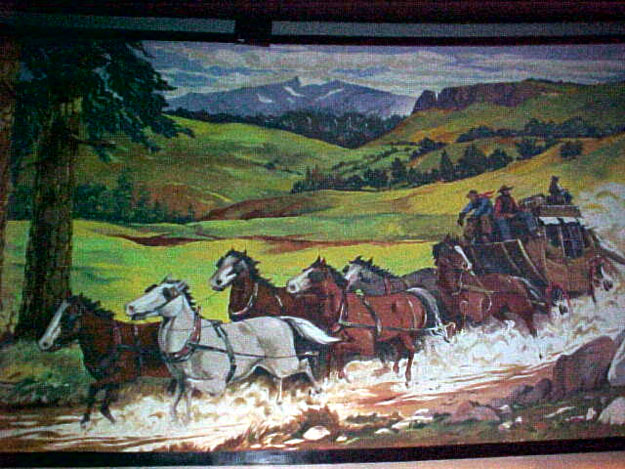 More of the left side mural.

---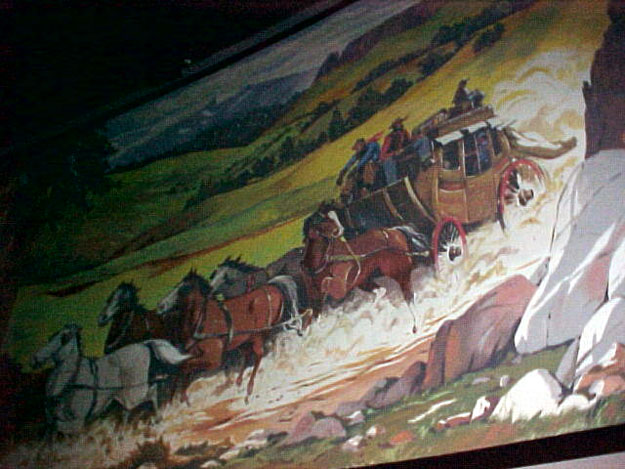 More of the left side mural.

---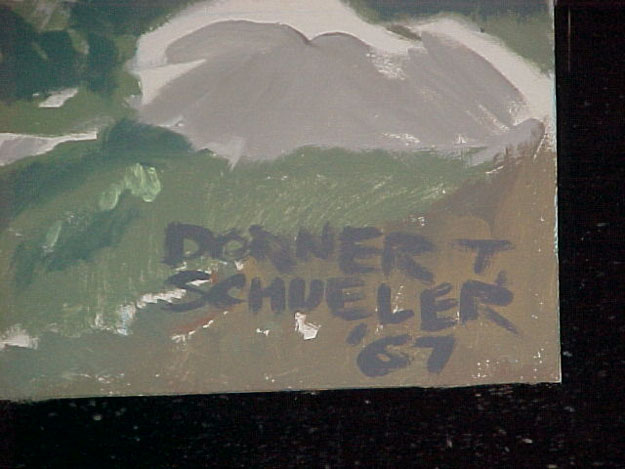 The murals were painted in 1967, and still look fantastic to this day.

---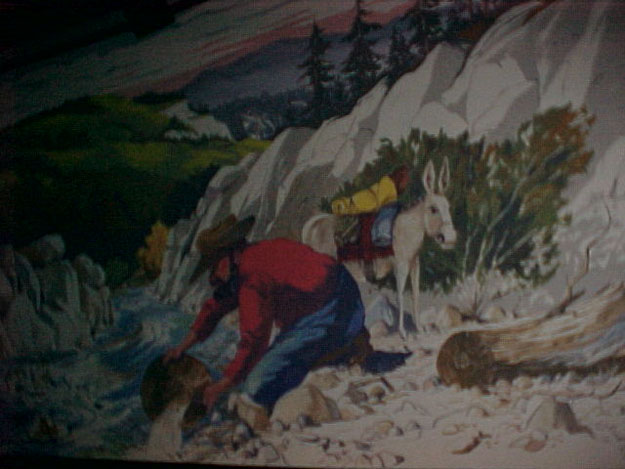 Part of the right side mural.

---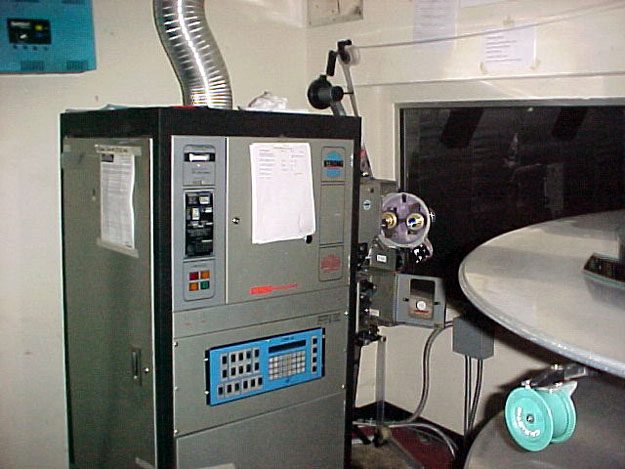 #2 booth: Simplex PR1050/5-Star and Strong Highlight console with CPA-10 automation.

---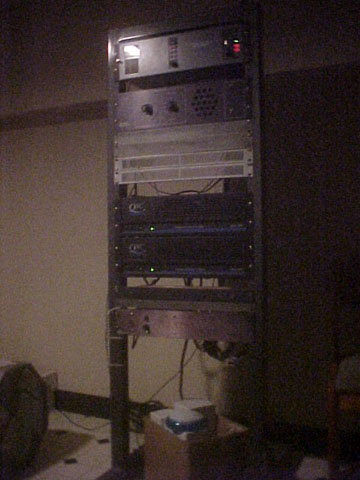 #2 sound rack: from top: USL JSX1000, Component Engineering MS55 monitor, 2 QSC USA800 amps, and Kelmar exciter supply.

---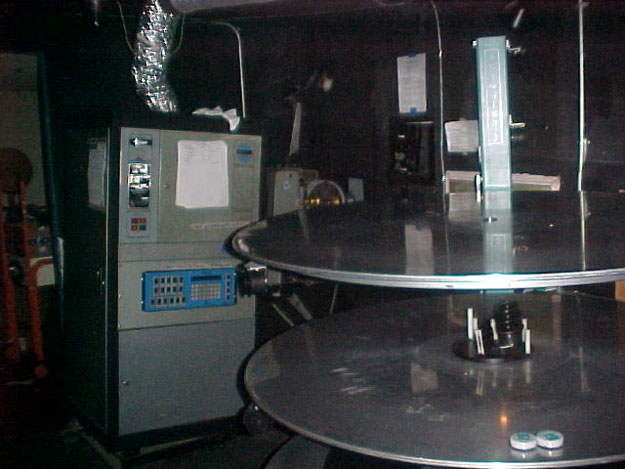 #3 booth (was the original single-screen booth): Simplex 1050/5-Star, Strong Highlight Console and CPA-10 auto. Christie AW3R platter.

---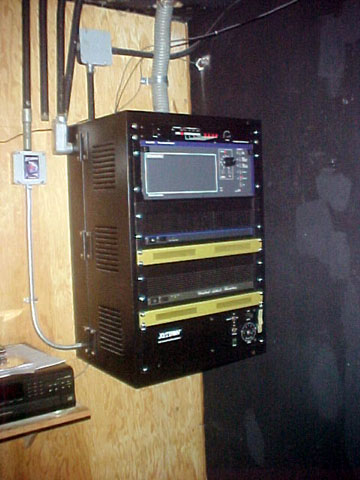 #3 sound rack: CFS monitor, Dolby CP55, 2 QSC 1400 amps, XeTron exciter supply.

---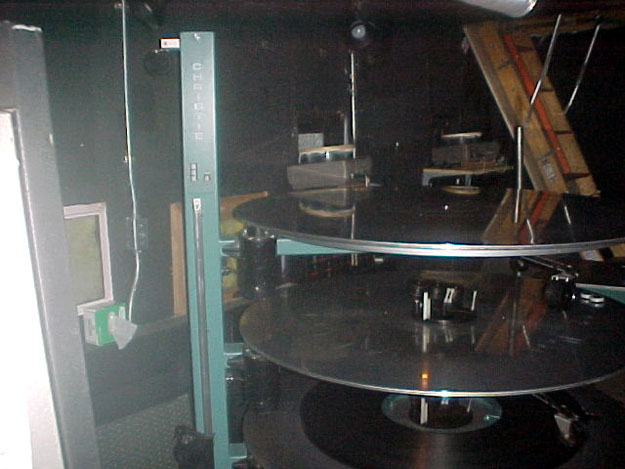 Different angle shot of #3 booth and its AW3R platter.

---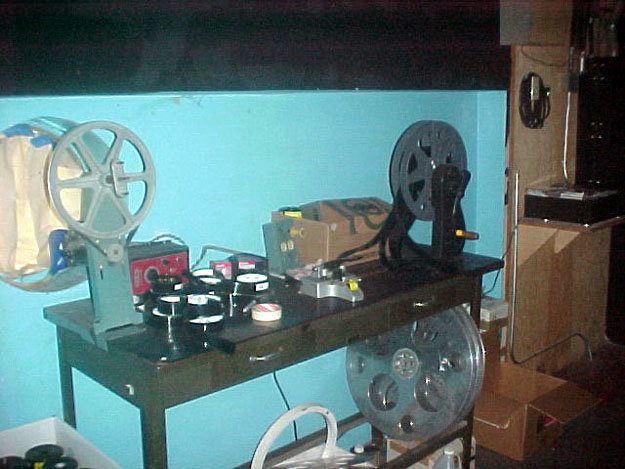 #3 rewind bench with Teco rewinds.

---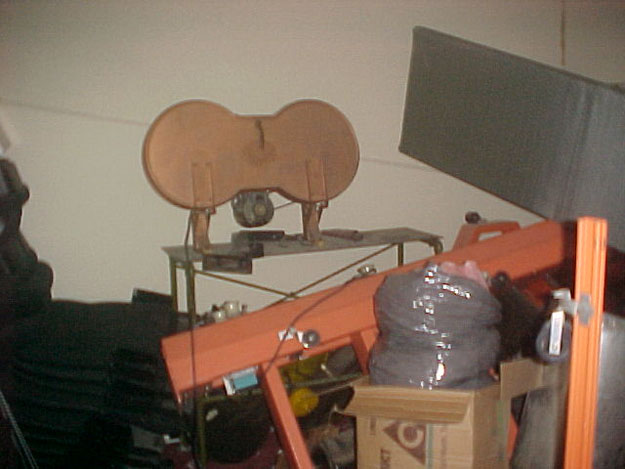 The 'junk room' adjacent to the #3 booth Note the crappy ORC platter lying among the rubble. :)

---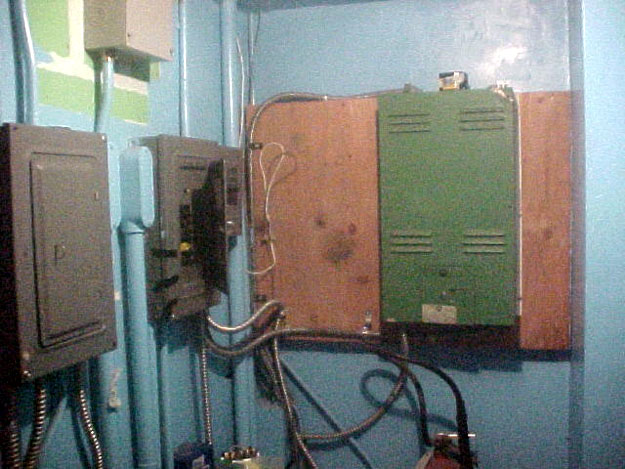 The power room inbetween #2 and #3 booths. The green box is an 'Atmos' dimmer that controls #3's lights (it was the single screen's dimmer originally)

---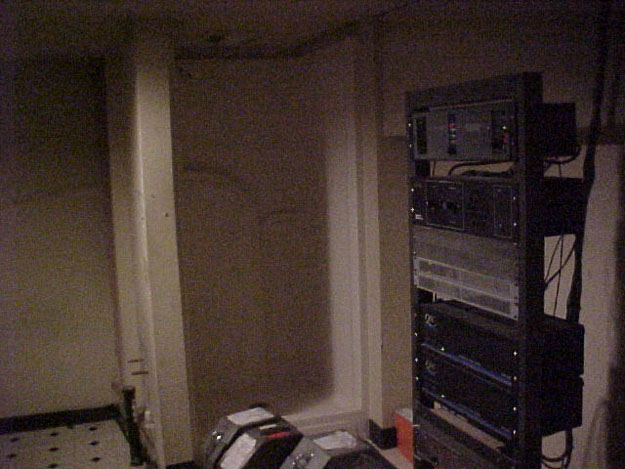 Where the #2 booth resides was once an apartment, complete with shower! Don't worry, nobody uses this anymore, and the water supply to it has been cut off to prevent any accidents around the sound rack! :)
---
Special thanks to Aaron Sisemore for the pictures.