---

The Angelika Film Center
Dallas, TX, USA

---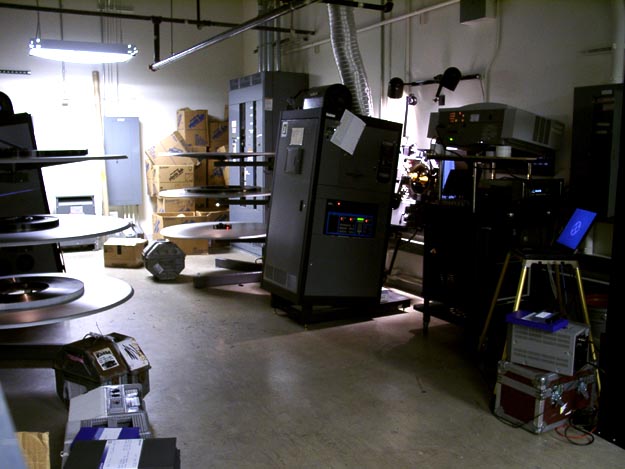 Here are pictures taken during the week of the USA Film Festival in the spring. The place is super-messy during these shots because of the sheer quantity of films and video equipment that had to be brought in to handle the various requirements of the festival.

---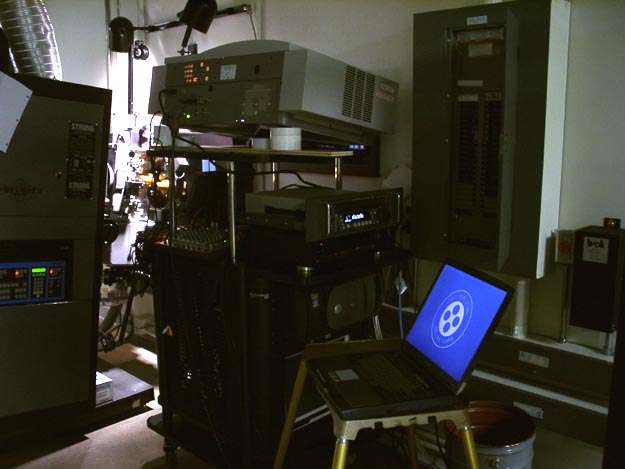 Here you can see a DLP projector with a mixer, BetaSP deck and DVD player. A laptop runs the powerpoint USA "slide" and program credits between shows. This is auditorium #3

---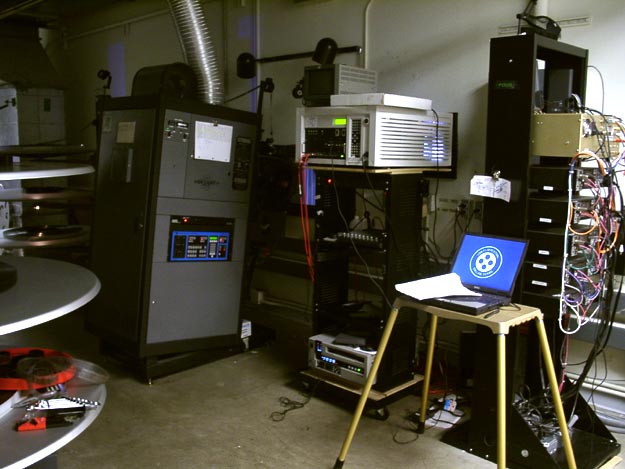 Here is auditorium #4, with a similar setup. Since the port windows are tiny the video must project through the windows intended for the slide projectors and aligning/focusing the video projectors is even harder than when running a film the way things were laid out in the port window design.

---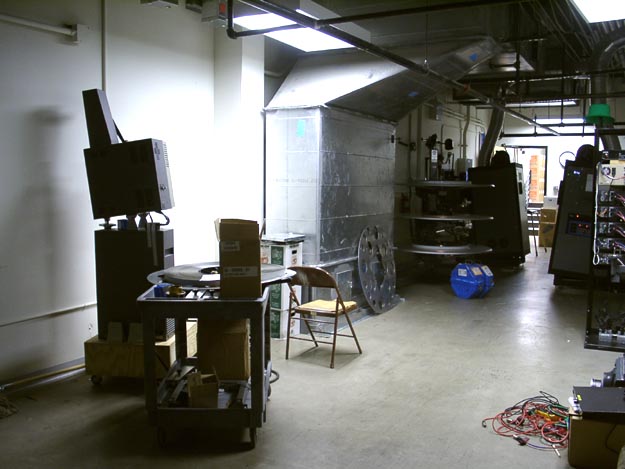 There sits the lonely 16mm projector, still not being used. Lenses, cables and prints are scattered throughout as needed.

---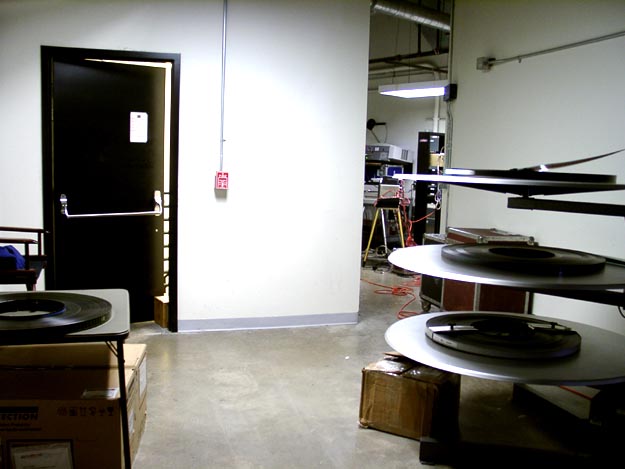 Here we are by #8 looking at #7.

---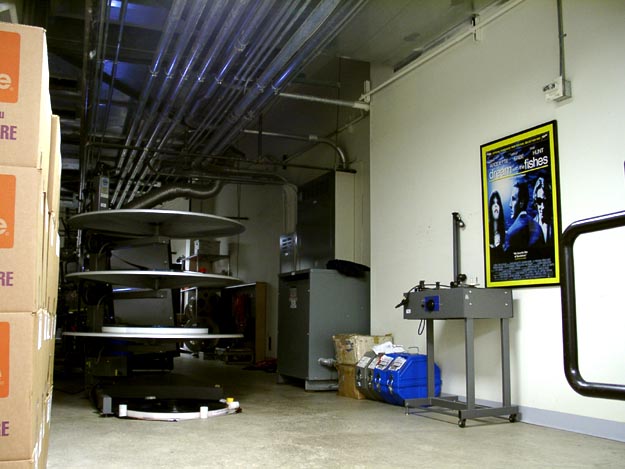 This is looking up to #5 from the first booth a few feet lower. Power transformers placed open to the booth help to ensure the temperature is nice and toasty in the event the projection equipment does not put off enough heat.

---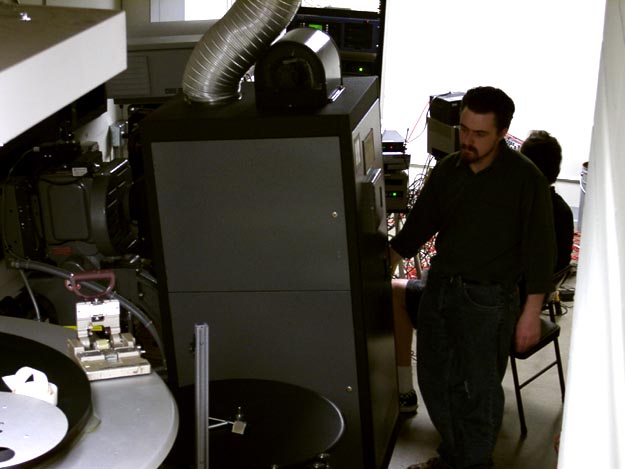 Pictured here is a rare shot of Jeremy Spracklen sleepwalking. It was his responsibility to assemble and screen every print shown at this festival, and he actually did successfully end up accomplishing about 90% of the print building and screenings single handed! Needless to say, he spent a solid week without more than an hour or two of sleep a day to ensure the festival went off without a glitch, all in the noisiest and hottest booth in town. (Can anyone say "that boy deserves a hefty payraise!")

---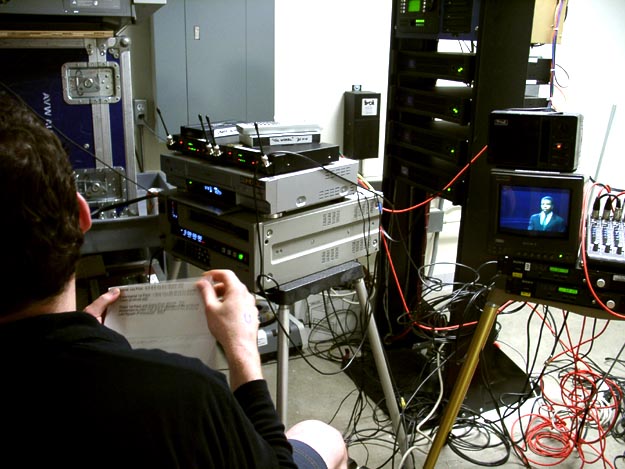 Shot of one of the video systems running #7. Wireless microphones, Beta SP and D-VHS are being used here. "Data VHS" was used to dupe 2-cassette BetaSP videos together into one continuously running tape (without loss of quality) as well as the "short subject" program.

---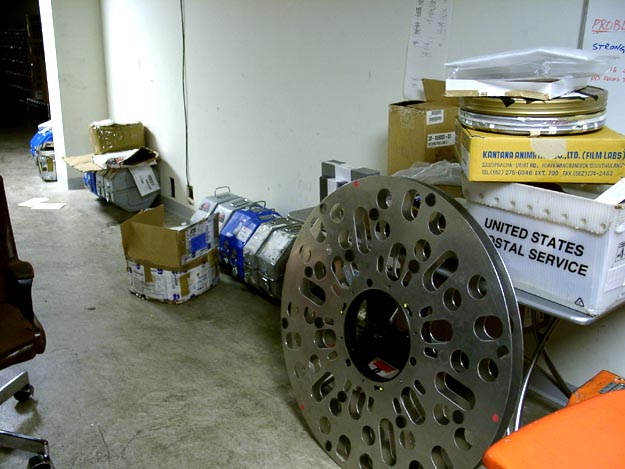 There it is. That's the platter reel that made it all possible. Without that reel the films would have taken much longer to assemble. Prints and cans are literally stashed anywhere there is floor space.

---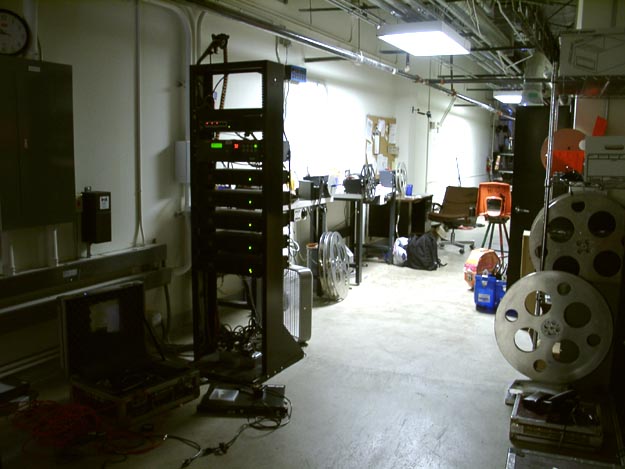 The new centralized workstation area. #5 is in the foreground with a video projector just outside this picture.

---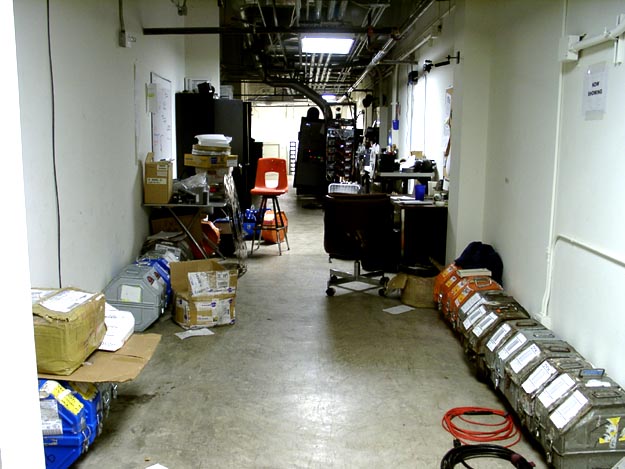 Reverse shot of the above.

---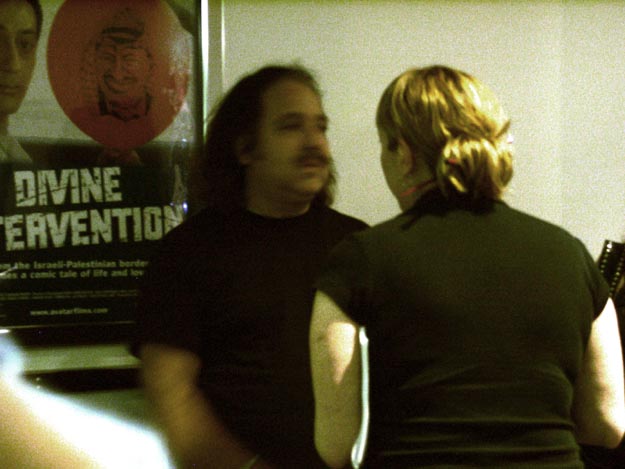 We close with the infamous Ron Jeremy, who attended the festival this year.

---