---

AMC Prestonwood 5
Dallas, Tx

---

This theater closed it's doors on August 19, 1999.

---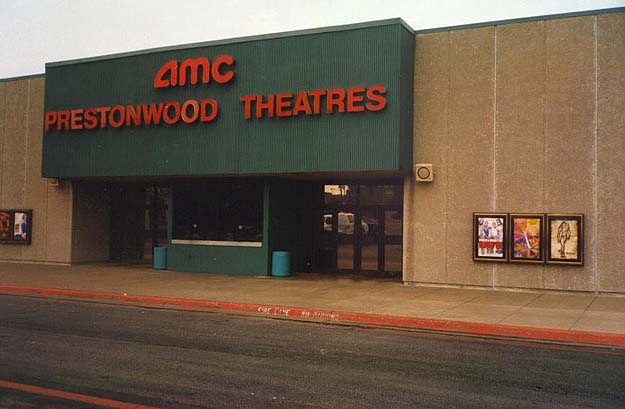 The AMC Prestonwood 5.

---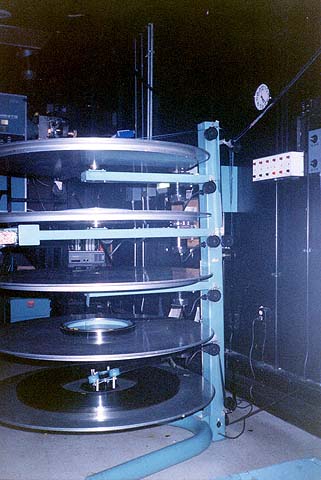 Christie 5 deck platter running two adjacent screens.

---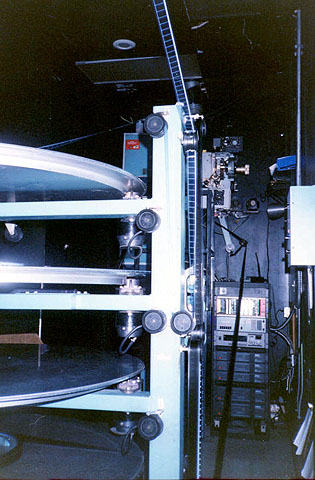 This booth used to use mirrors to bounce the image high enough to clear the patrons.
Now they have removed the mirrors and raised the projectors on platforms.

---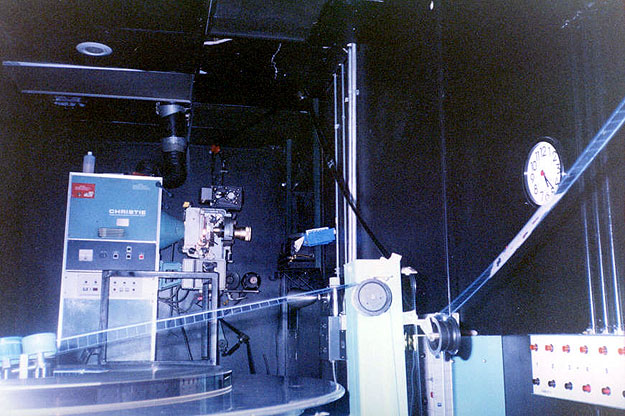 Simplex XL projectors, Christie 2000 watt lamphouses and SDDS in the small 4 houses.

---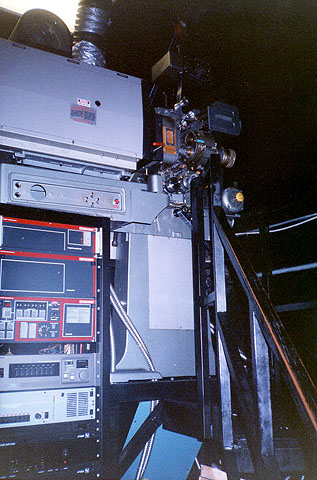 The big house. Check it out...a real Dolby processor! Dolby model CP-200.

---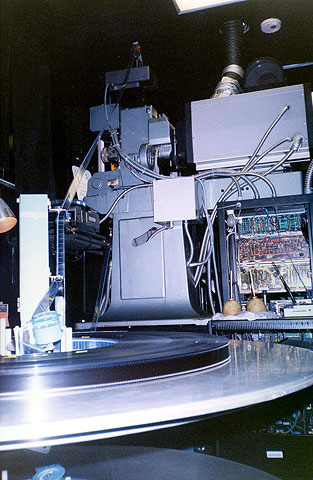 Threading the film way up there is a real pain in the big house.

---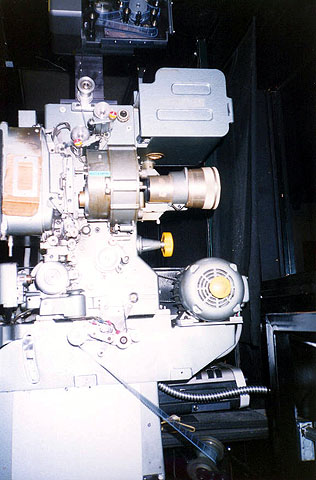 Cinemecannica V-8 35/70mm projector.
No telling when the last time this theater ran 70mm was.

---