---

Alhambra Theatre
San Francisco, CA, USA
---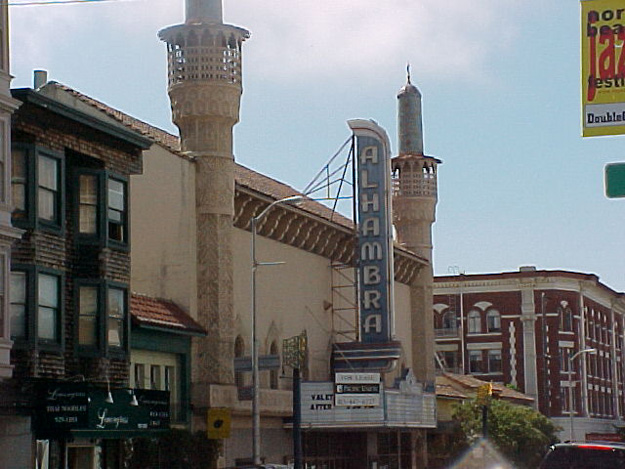 Exterior shot of this beautiful movie palace. The last film to play here was 'Wag The Dog' in 1998.

---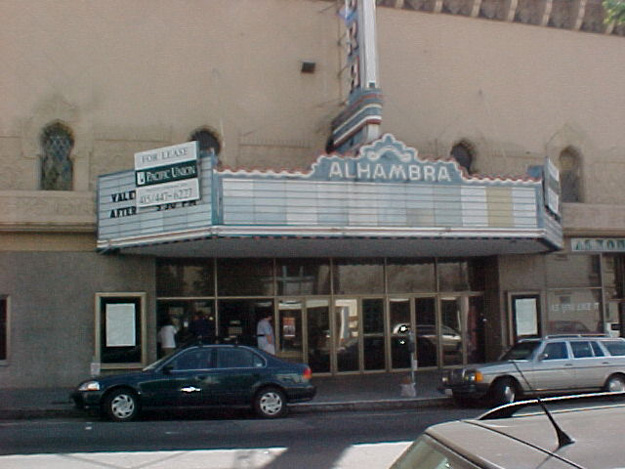 Another exterior view.

---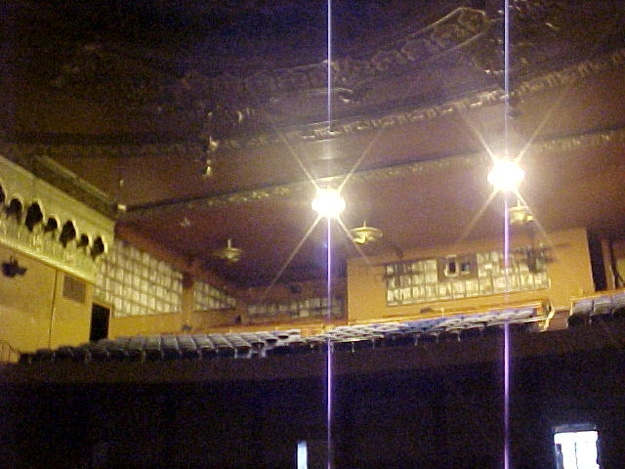 View of the balcony from the main floor. This theatre had been closed for two years prior to these pictures being taken.

---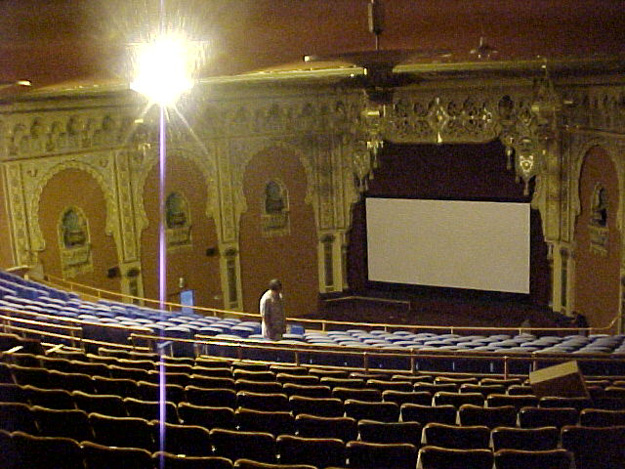 View of the large balcony and screen from the side of the projection booth.

---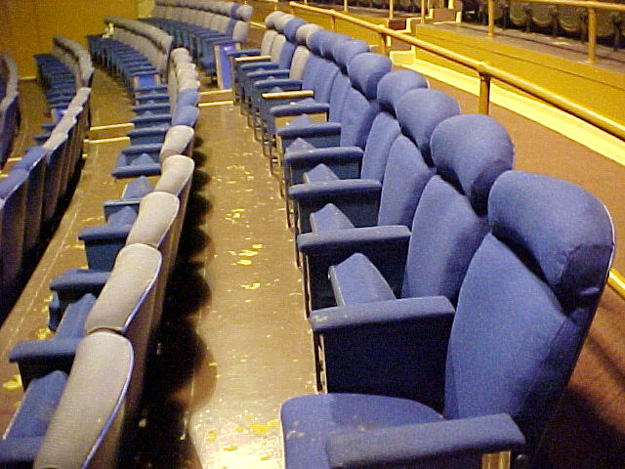 The grand tier seating. Heywood-Wakefield Hi-Back rockers!

---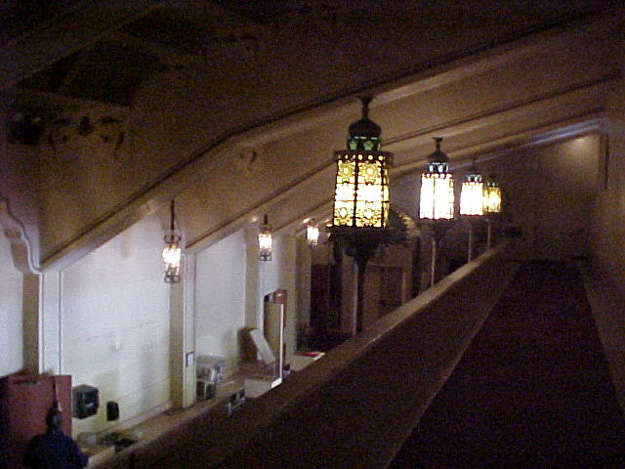 View of what's left of the snack bar from the mezzanine level in the lobby. Nice light fixtures.

---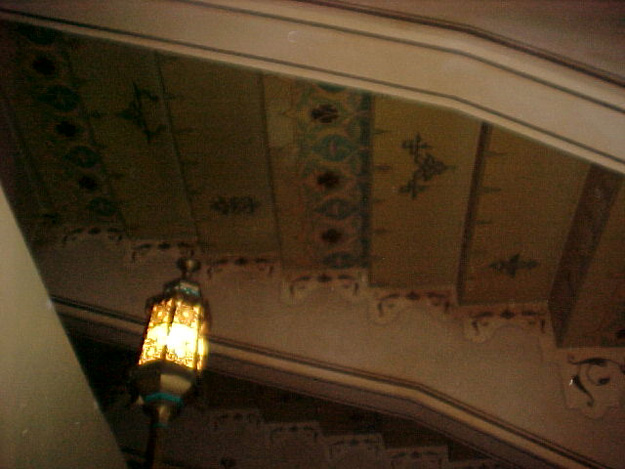 View of the underside of the balcony seating (right above the snack bar) showing the detailed paint on the ceiling.

---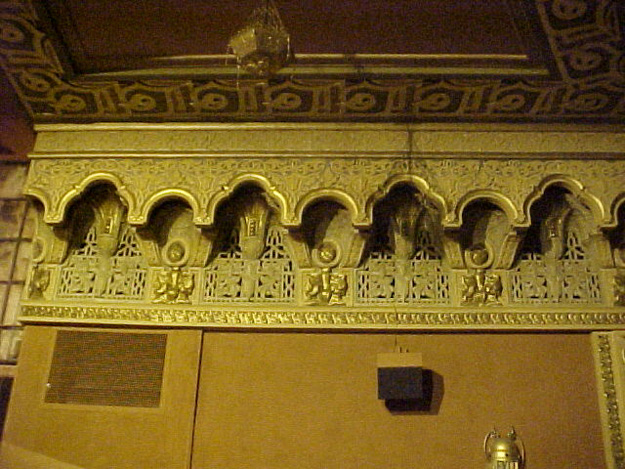 More of the beautiful plasterwork in the auditorium.

---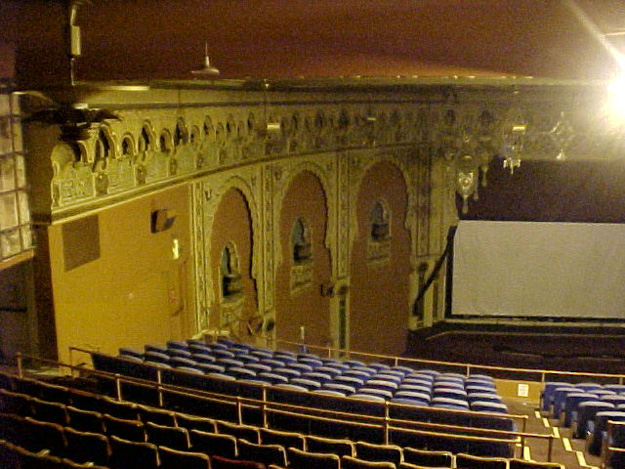 View from the other side of the booth.

---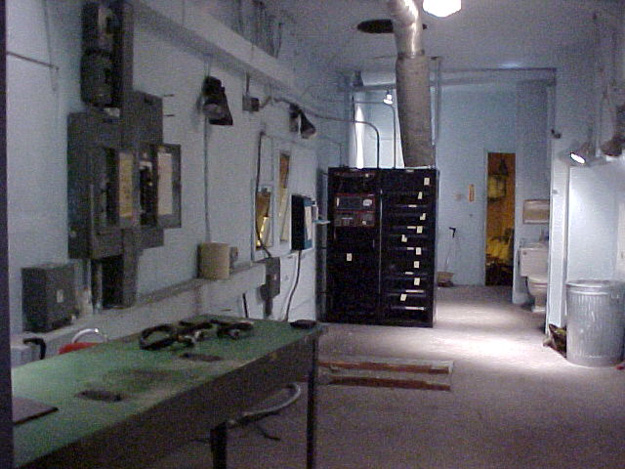 The booth after the equipment has been removed. The amp racks with all the Post-It's was left for the gym people. :(

---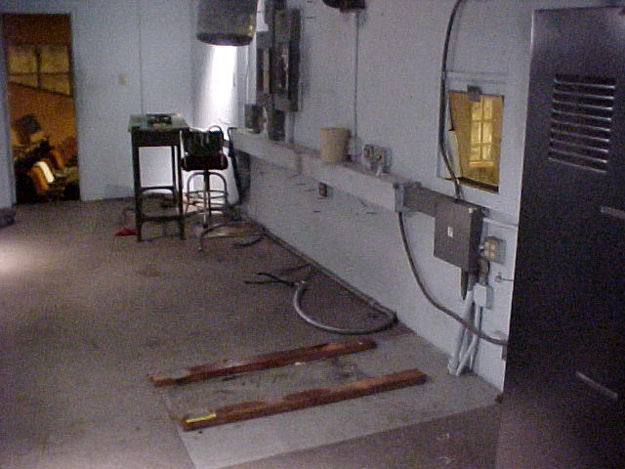 Another view, we left the 'skis' that the projector was sitting on.

---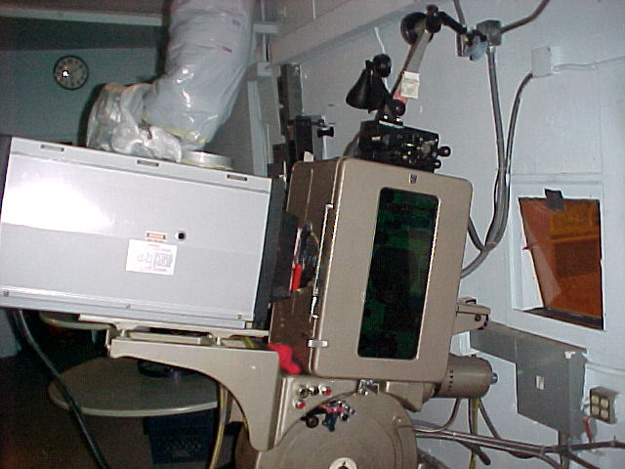 The Booth: Norelco AAII with Cat 700 SRD reader on top, Strong Super-80 lamphouse with 4000 watt bulb.

---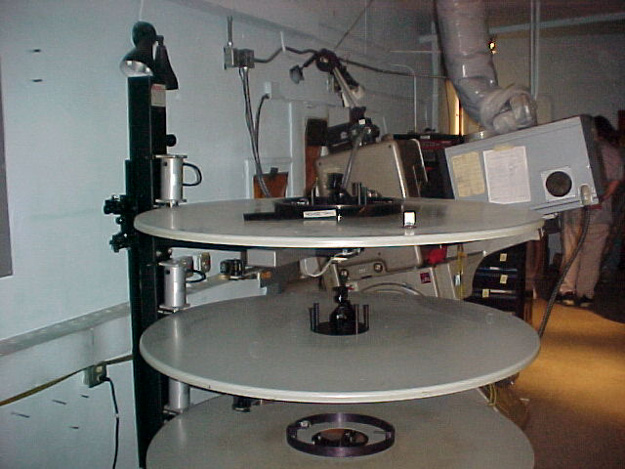 Another angle of the booth showing the Neumade NeuTronic 35/70 platter system.

---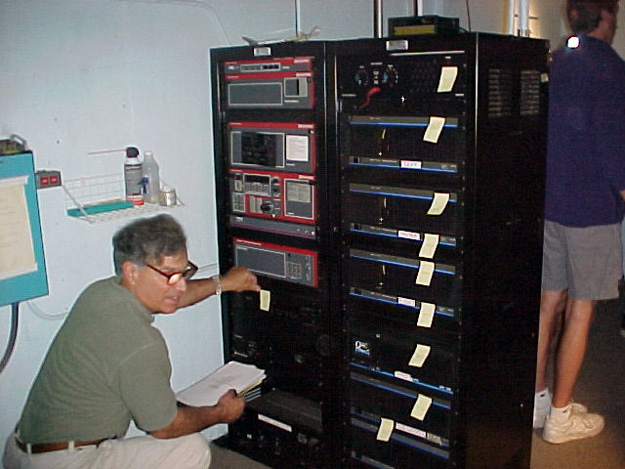 The sound rack, being prepared for disassembly. The Post-It notes are being applied to the equipment by the building owner to mark equipment being purchased by the new tenants (the theatre is going to be converted into a health club... Why they want a complete Dolby CP-200 and Component Engineering 6-channel booth monitor is a mystery to me.) The DA-20 and Cat 700 SRD reader are now in service at another theatre.

---

Special Thanks to Norm Brown and Aaron Sisemore for the pictures.