---

Angelika Film Center
Houston, TX, USA

---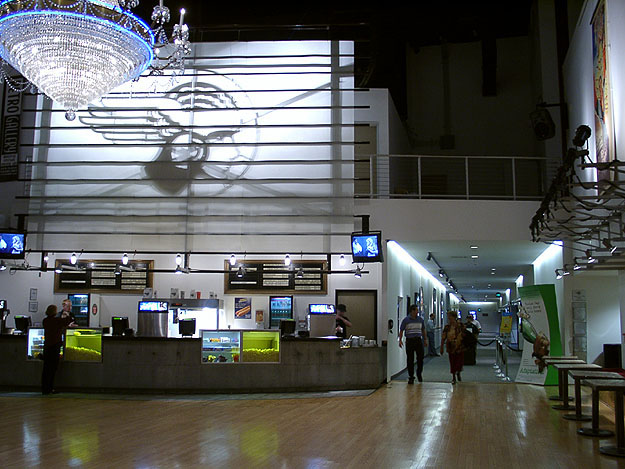 Welcome to the Angelika Film Center in Houston.

---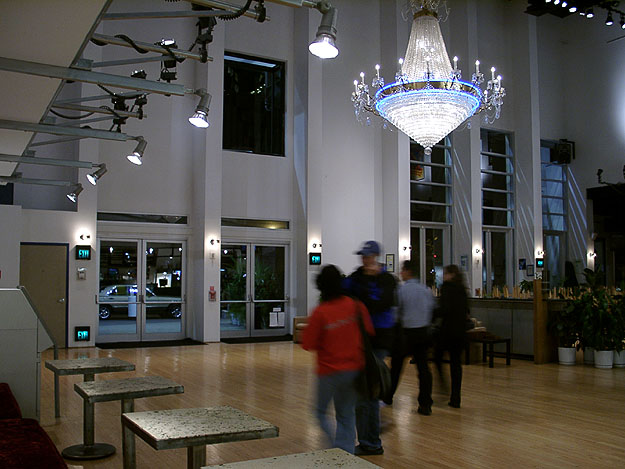 It's not an Angelika without a big chandelier in the lobby.

---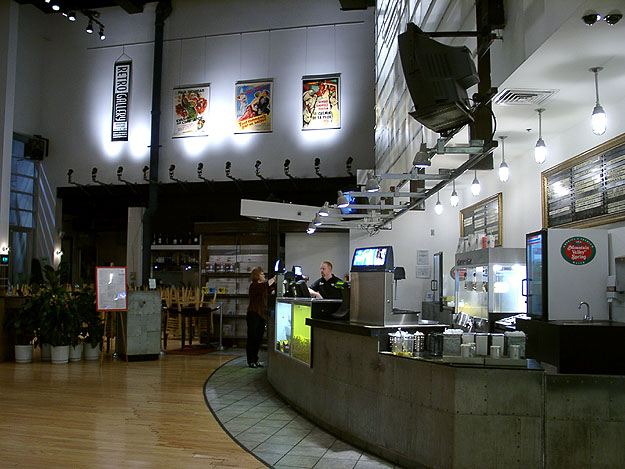 In the rear is a coffee shop and an expanded concession menu is served from the stand on the right.

---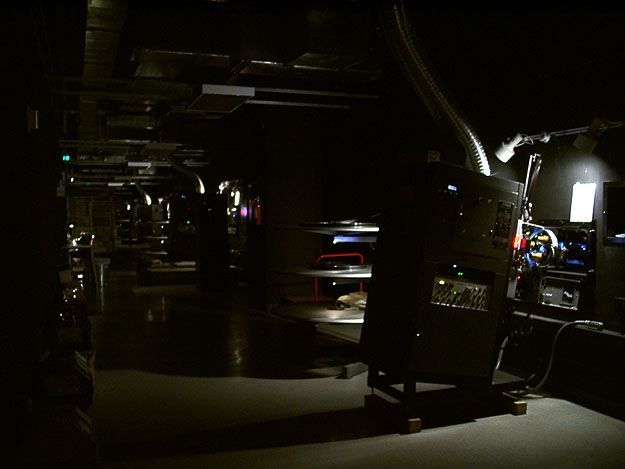 The Angelika Houston uses an all-Strong package.

---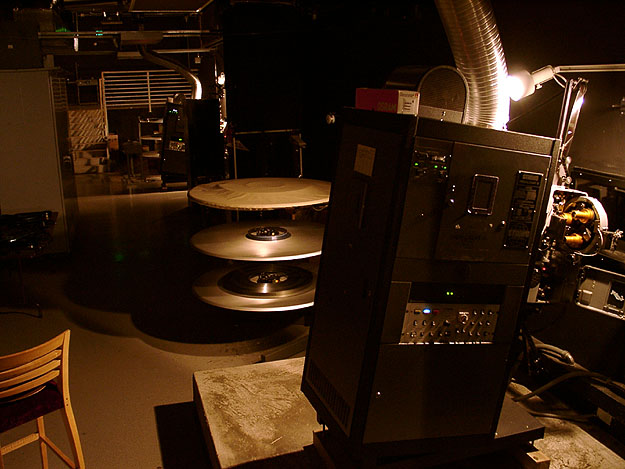 Here we have Century heads, Highlight II consoles and DMC platters.

---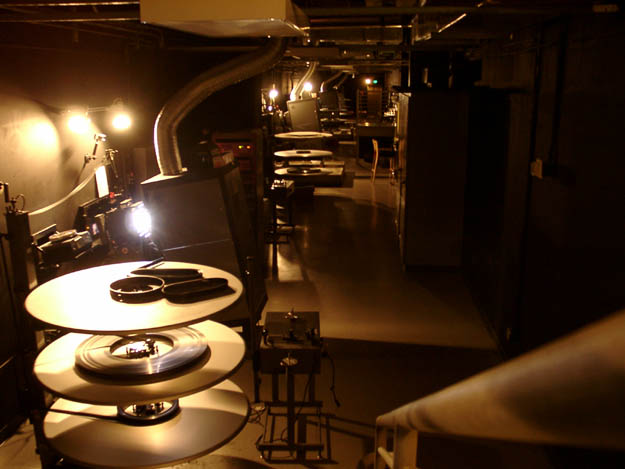 There are 3 booths here. This shot was taken from the upper booth at the end.

---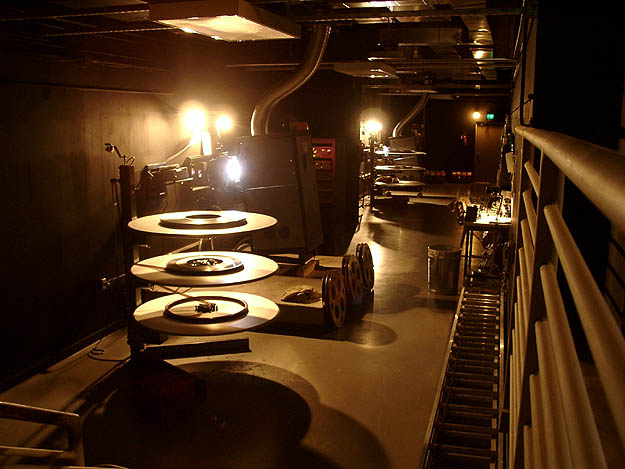 This shot was taken from the middle upper booth in the middle. Behind the stairway and opposite the 6000' reels is the main building station.

---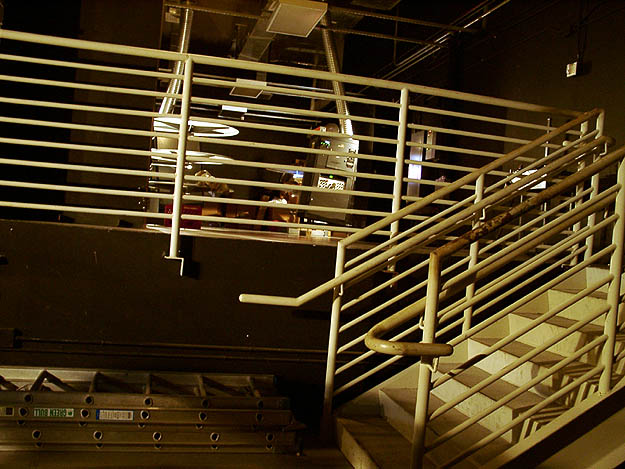 Shot of the upper middle booth.

---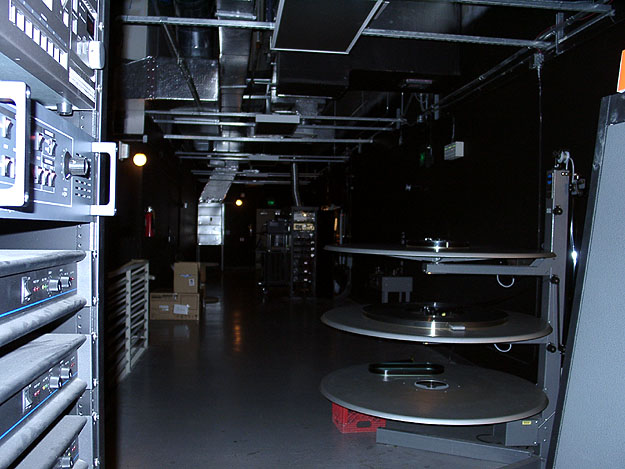 This is the upper end booth, housing only two projectors.

---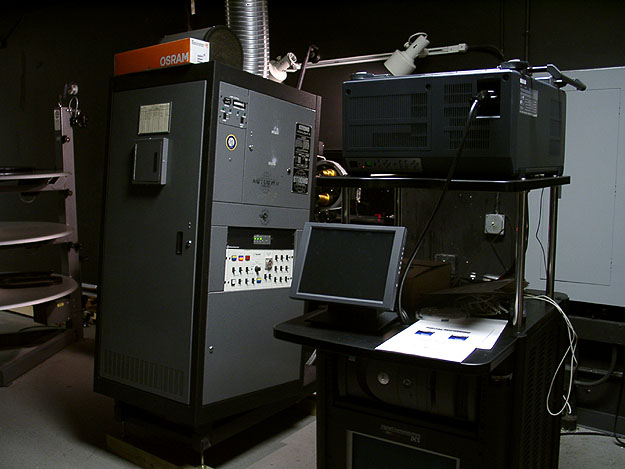 Each Angelika has a DCS mini-dlp projection system with which they played "Standing in the Shadows of Motown". This one at Houston worked like a charm. Others across the country apparently had a lot of problems.

---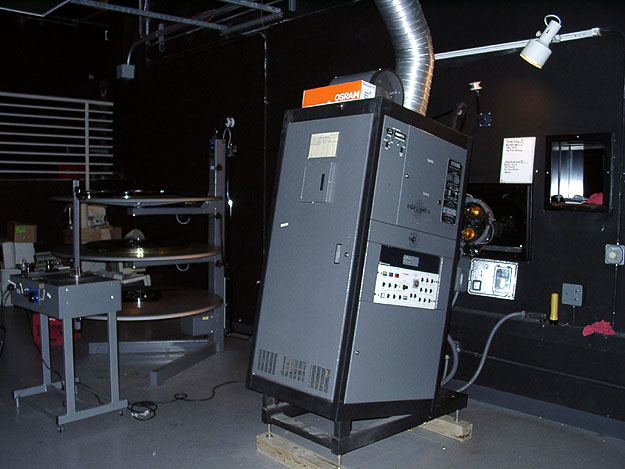 Apparently the floor either wasn't built high enough, or the port windows were installed too high. Regardless 4x4 wood elevates the consoles as seen here.

---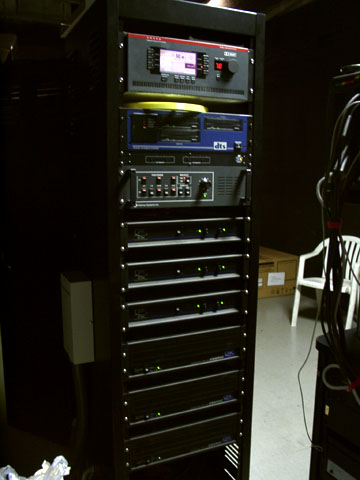 This is a shot of the large auditorium's sound rack. CP500 with Dolby digital and dts digital.

---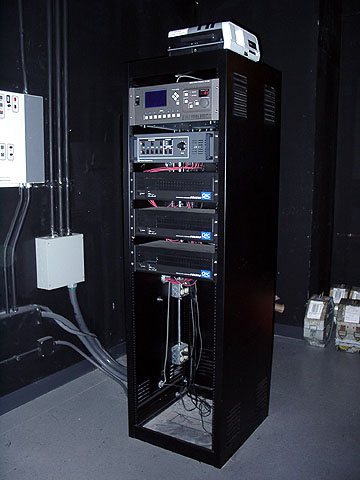 This is representative of most of the sound systems at the Angelika Houston. Sony analog only processor without digital. QSC amps power all auditoriums.

---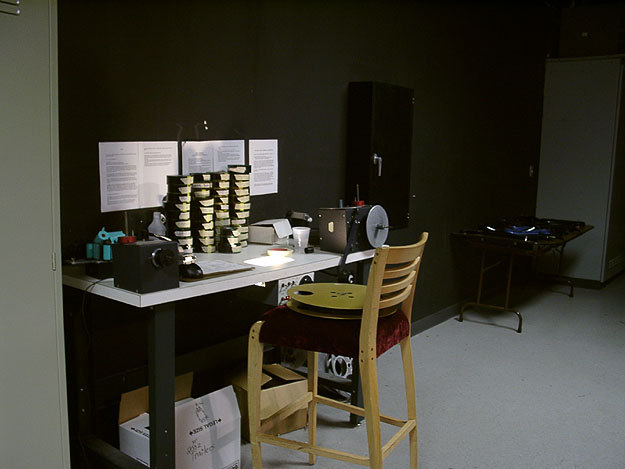 The main trailer workstation.

---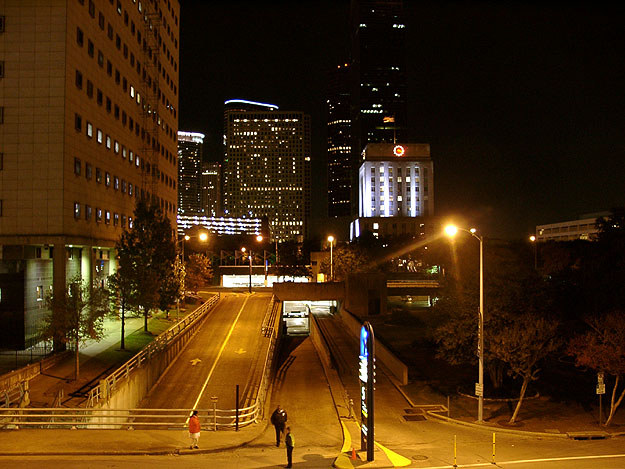 We close with a view from the "projectionist's emergency exit" balcony, accessible only from outside the upper end booth. A projectionist smoker's paradise!

---