---

System installation at Museum Of Ancient Life
Thanksgiving Point, Lehi, Utah
---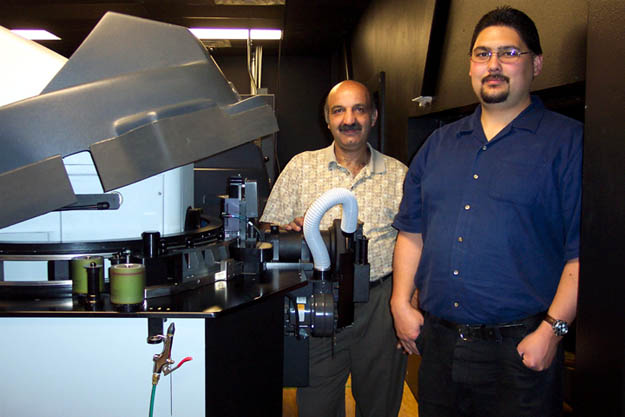 Chief Projectionist at the museum, Kinohi Soga, and CDC master machinist and CDC technician Hamid Ehsani take a break after a training session. Kinohi is very experienced at large format projection.

---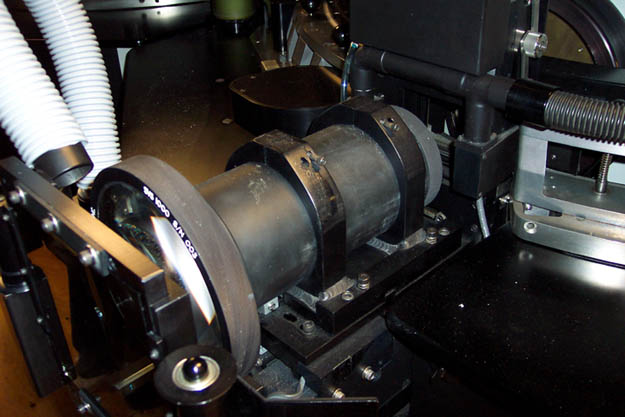 Close up of the lens, and polarizer.

---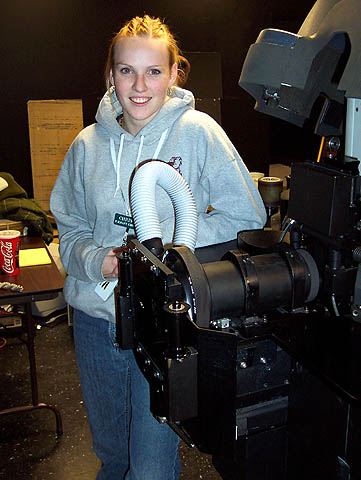 Christie taking a break from training on the system.

---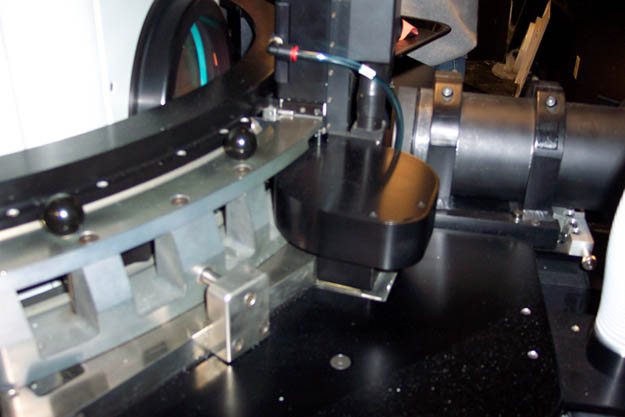 Showing the cam assembly and one of the stators.

---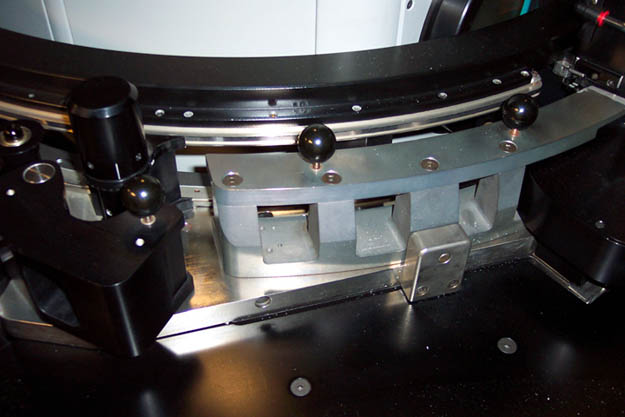 Another view of the ststor and the input sprocket assembly.

---

Display from the DTS PB-8 player on the monitor.

---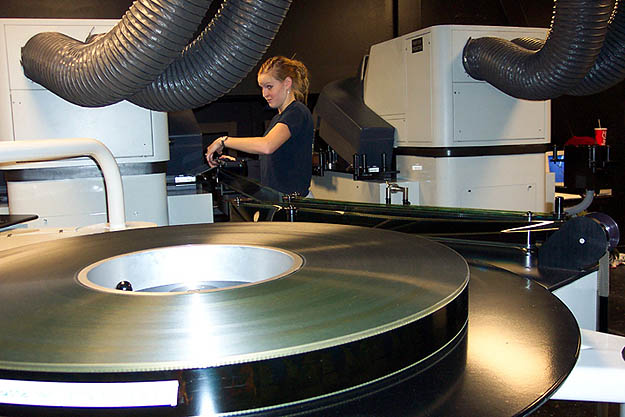 Training continues with Christie becomming proficient at operating the system.

---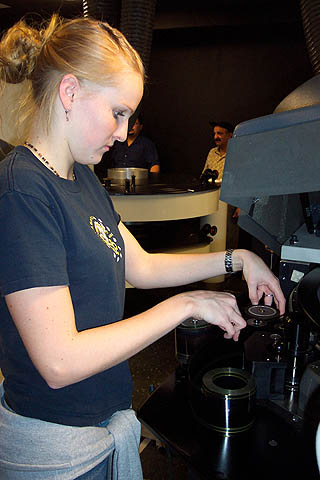 Bringing the film into the Right Eye projector.

---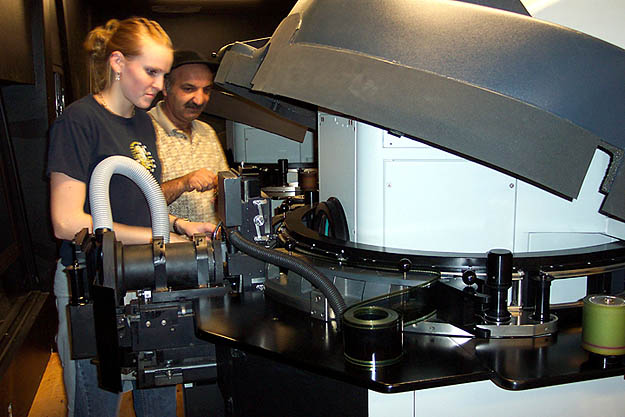 Hamid trains Christie on the proper technique of threading up the rolling loop projector....

---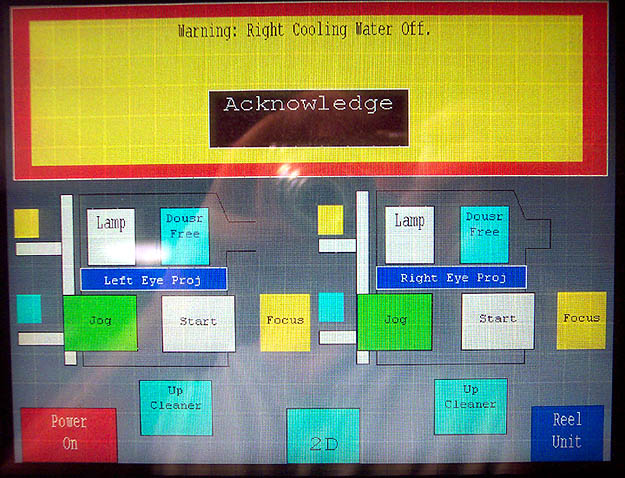 LCD screen of the Allen Bradley projection system computer. This is located at the podium position.

---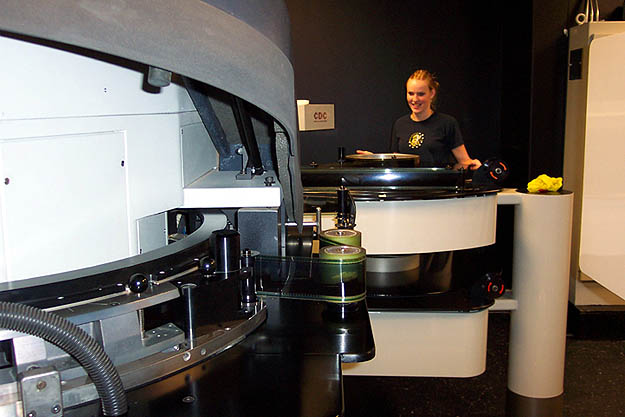 She's made it to the end!

---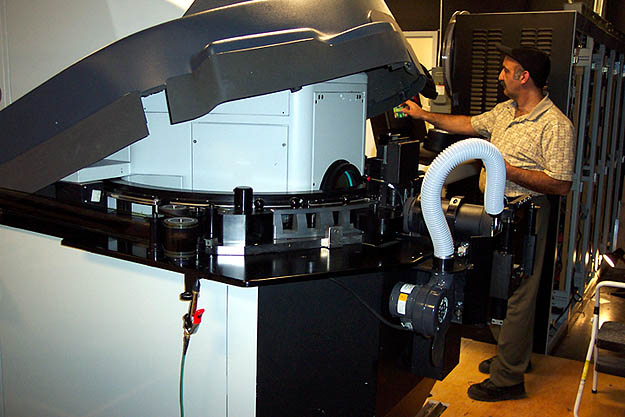 Hamid checking out the display screen in preparation to get ready to run film.

---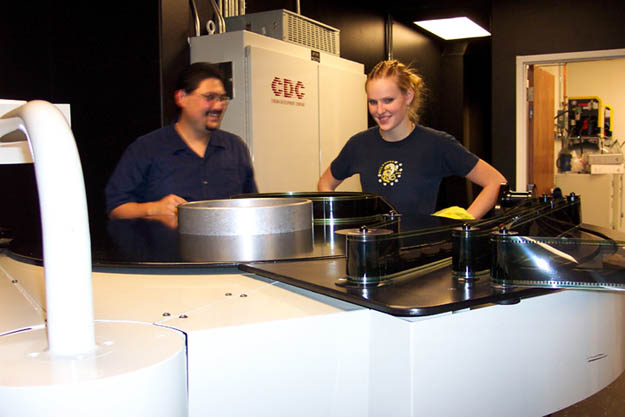 Christie and Kinohi discuss the take up platter end of things.

---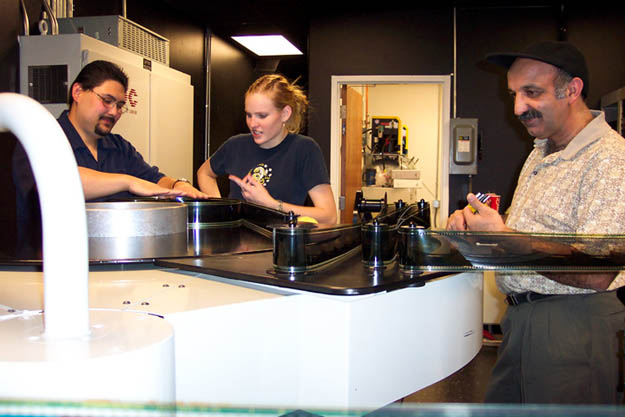 No, this is how you are supposed to do it....Konhi tells Christie.....

---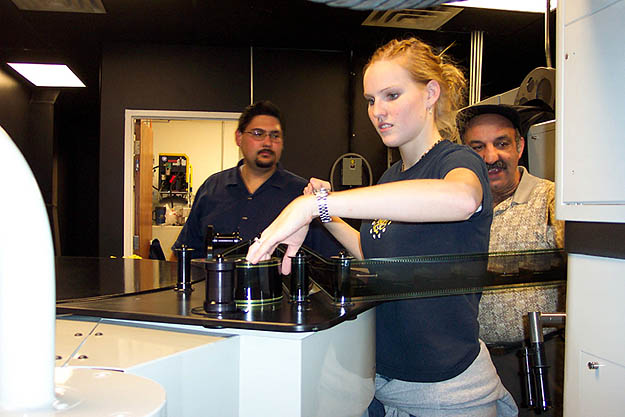 OK, let me try again....

---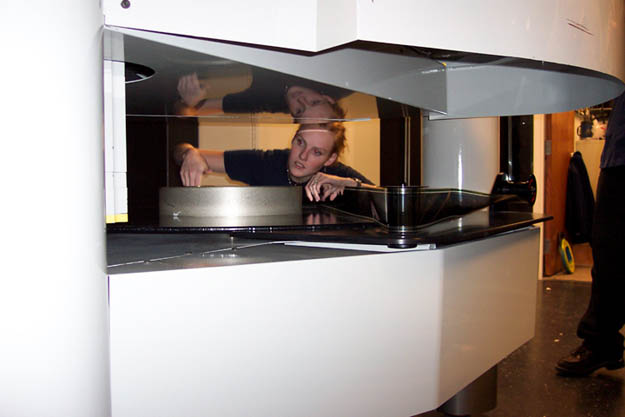 And down onto the bottom deck.....

---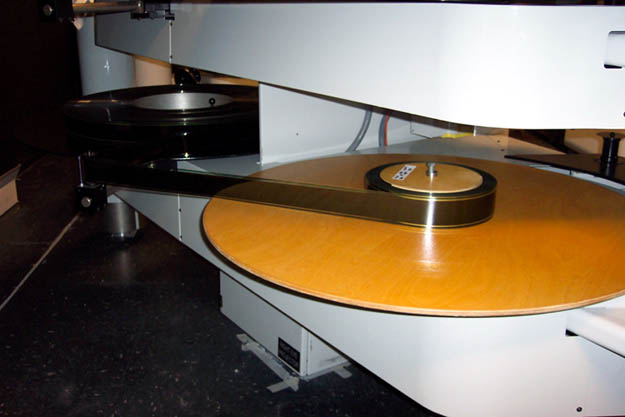 Re-winding the Right Eye film for Alien Adventure.

---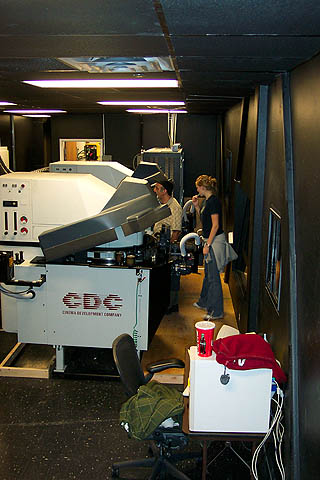 View of the booth from above the Right Eye machine. The next two shots represent a panoramic shot of the booth.

---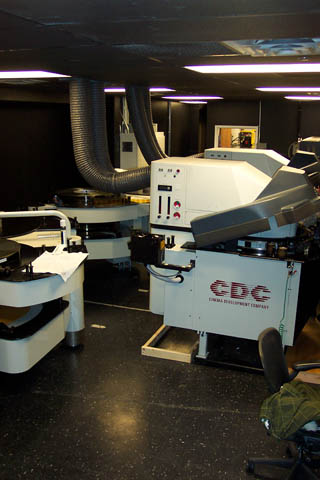 View of Center area of Cinema Development Co. 15/70 3D projection system.

---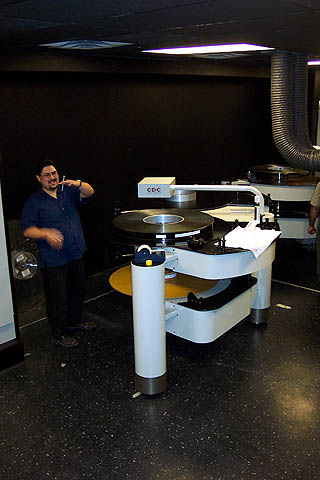 Kinohi attending to rewinding the Right Eye picture for Alien Adventure .

---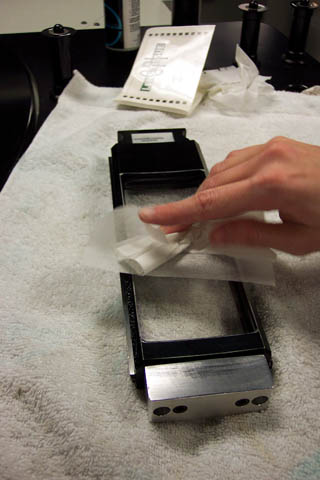 Christie demonstrating the proper technique for cleaning the field flattner lens. This is actually the rear element of the projection lens.

---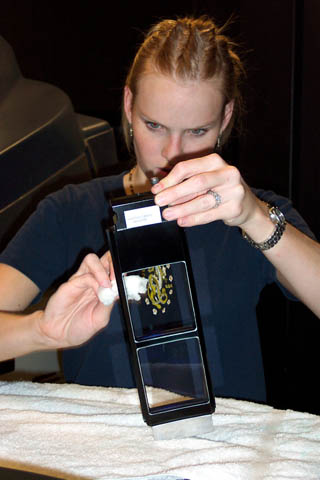 Touching up and inspecting the field flattner.

---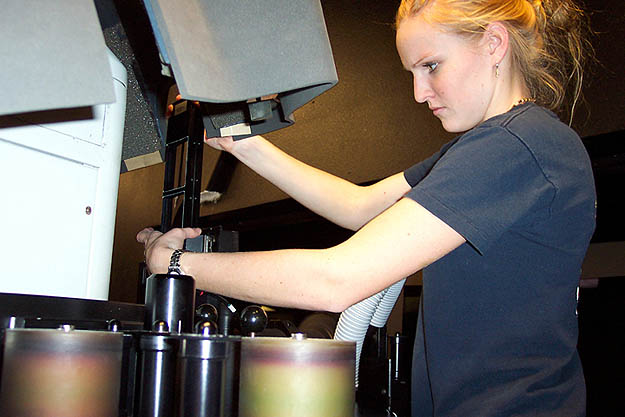 Re-installing the lens back into the projector. Its showtime!

---

Special thanks to Mark Gulbrandsen for the pics.